Set Sail on One of These Magnificent Yachts With More Than Just Luxurious Interiors…
Who is producing the most raved about yachts for 2016 and beyond? Where should you sail yours this year? Where do you park a vehicle that is larger than the average home?
Highlights from the 2016 Boat Show Season
The 2016 boat show extravaganza is already well underway with events in Los Angeles, Miami, and New York City.
'Queen of the Show'
Reporting from the
New York Boat Show
ABC News dubbed the 2016 Sea Ray 510 Sundancer as the "Queen of the Show". At 50 feet and starting at $1.3M many may consider the Sundancer a modest vessel. Yet, with great use of light via multiple sunroofs both top and lower decks feel bigger than you'd expect.
Catching Some Wind
At the
Los Angeles Boat Show
the Sundancer was trumped by the slightly larger 2016 Jeanneau Yacht 57. This magnificent sailing craft offers two or three cabin layouts, and sports a modern, yet simple Scandinavian style interior.
Super-Fast
In Miami, this year's boat show attendees were wowed by the SilverYachts 252 ft.
Silver Fast
. It looks like a bullet, and at 27 knots boasts being the largest and fastest aluminum motor yacht on the water. The Silver Fast offers 7 cabins, plus an entire deck for the owner's quarters, a helipad, and 8 person Jacuzzi.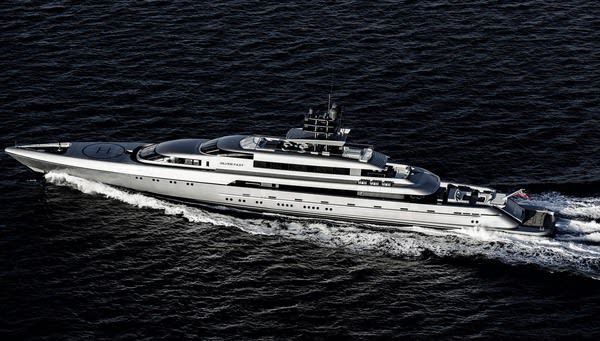 Up and Coming Super Yachts
Among this year's top 100 yachts are 8 new entries for those that prize only the biggest & best:
1. Mariotti 131 Yacht (492 ft.)
2. Kleven 370 (380 ft.)
3.
Project Solar
(347 ft.)
4. Lurssen 104 (341 ft.)
5. FB 262 (295 ft.)
6. Illusion (291 ft.)
7. Y715 (282 ft.)
8. Amels 272
Of special note is the 311 ft. Nautilus 300 project by
Odyssey Yachts
, sporting expansive deck space across 5 levels, an outdoor waterfall, interior fountain, and a spiral staircase in the heart of what could easily be a mall on the ocean.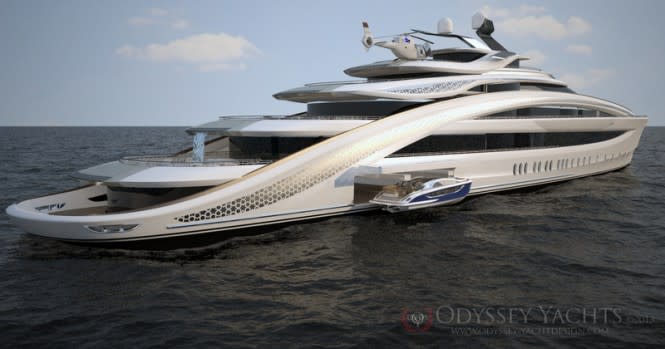 Where to go in 2016
Among this year's top rated, and most exciting destinations to visit are:
* Monaco
* Miami
* NYC
* LA
* Mallorca
* Mexico
* Malta
* Cuba
* Panama
Where to Park Your Boat
One of the big challenges for many boat owners today is where to dock. Prime docking can be as expensive as other types of prime real estate. For the international fleet Palma de Mallorca or Margarita Island may offer duty free ports. In the US boat owners may find more joy in going a little further to find a great deal on private moorings. For example; Fort Lauderdale instead of Miami, and Bonita Springs instead of Naples, FL. Even in NYC there are lessor known islands and marinas out in the Bronx.
New to Yachting? Try Before You Buy…
Don't own one of these magnificent machines yet? You can always try before you buy. There are plenty of yacht charter options in every major boating city. Personal concierge services such as Quintessentially can also aid individuals seeking ultra-exclusive yachting experiences. Take the experience for a test drive and take time to think about how much you'll actually use your spectacular sailing vessel each year before investing in one.
Unless you'll be taking off on an extensive cruise there may be savvier ways to tackle this whale of a deal. In reality most busy professionals have very little time to spend on the water. Yet, the costs of operating a yacht are not cheap.
Business Insider
says to plan for spending 10% of the purchase price per year to keep a megayacht operating. That's $10M a year on a $100M yacht. Expect to pay a captain and crew year round. A good captain runs around $1,000 per foot of boat. So between $50,000 and $500,000 per year for the ships on the above lists. Docking for special events like the Monaco Grand Prix can run $1M and up for a week.
Hacks for turning a superyacht into a savvier investment or even an income producer include considering fractional ownership, or leasing the vessel out as a charter for celebrities. This is the mode of Sir Richard Branson who offers his famed catamaran Necker Belle from a modest $110,000 per week.
Land lubbers who find they much prefer gazing at the water from the shore can always join a local yacht club to enjoy world class views and company without leaving port.
Where will you go this year? What will you sail in-style in?