Welcome to Fairbanks Ranch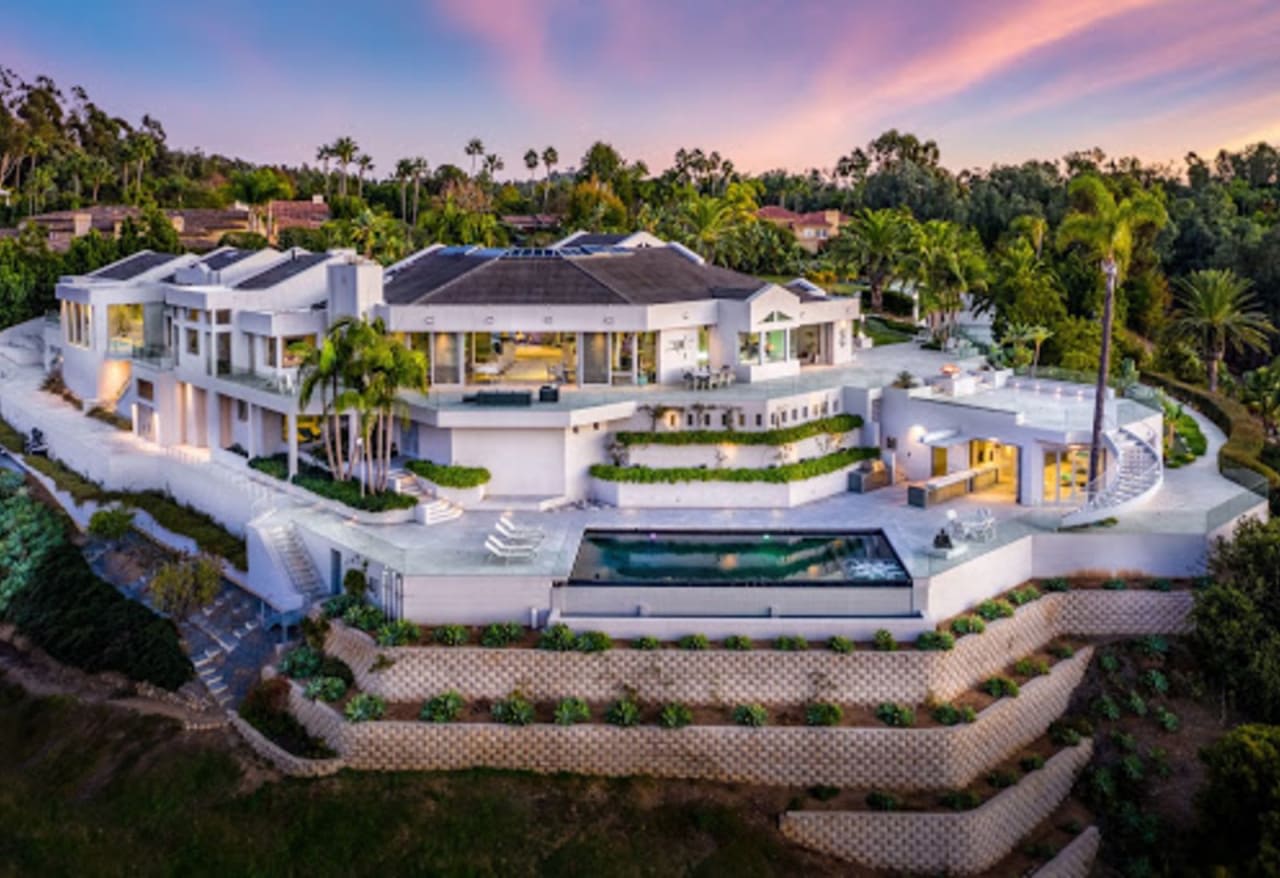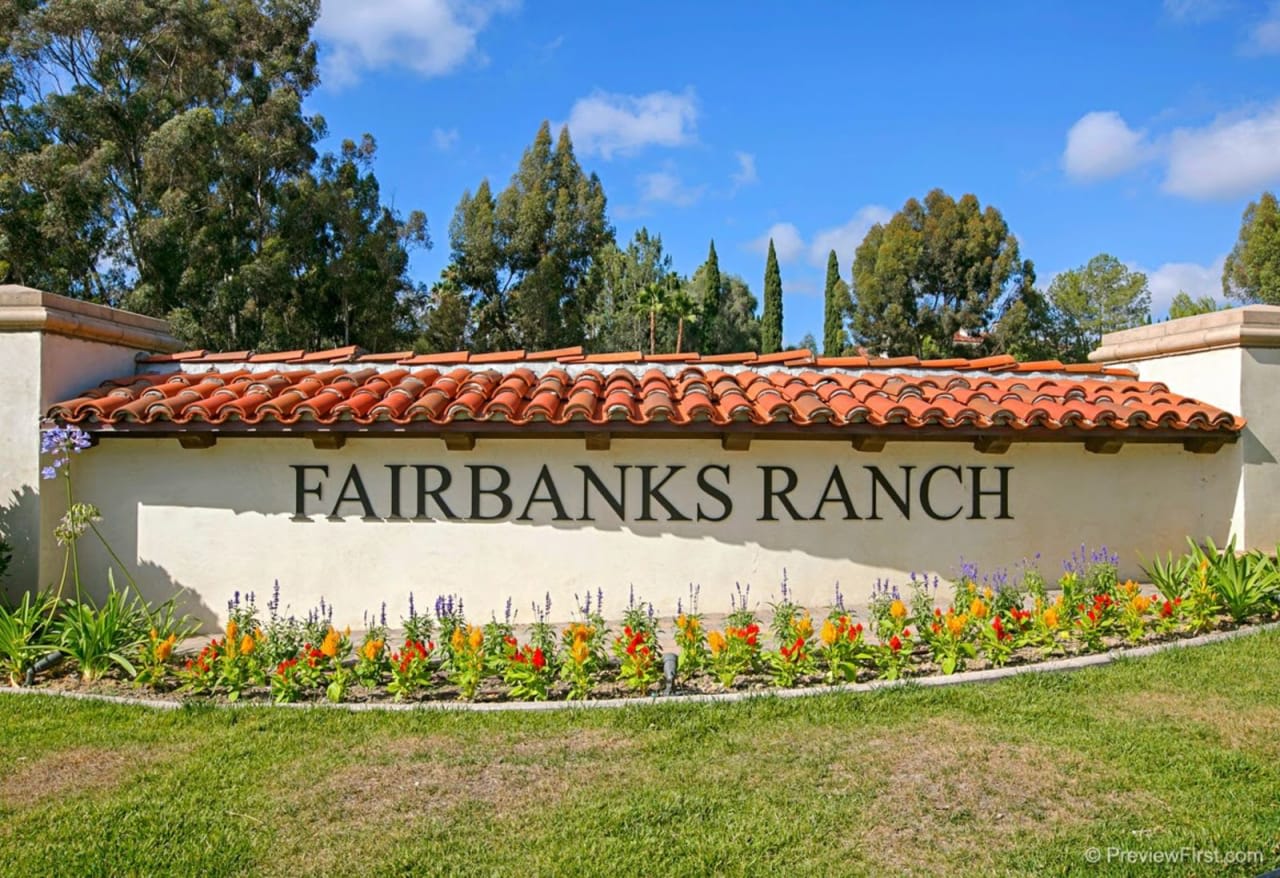 Fairbanks Ranch is more than just a collection of luxury private estates- it is a LIFESTYLE, encompassing the BEST of what Southern California has to offer. Nestled in the heart of , Fairbanks is the "IT" community, guarded 24/7 by private security. This elite neighborhood is nothing short of majestic. Entering the gates to this private paradise is like opening up a whole new realm of possibilities beyond compare, leaving first-time visitors in awe. Located minutes away from world famous pristine beaches, several high-end Golf and Tennis Country Clubs and Michelin Star Restaurants, an amazing lifestyle awaits for ALL residents. Fairbanks Ranch is THE place for savvy real estate buyers with distinguished taste, RICH with spectacular multi-million-dollar estates, sitting on acres of perfectly manicured green landscape and overlooking a magnificent sparkling lake and sweeping panoramic views. As a favorite among many star athletes and celebrities, this slice of heaven provides a secure sanctuary for families to reside on large private lots, yet remain in a close-knit community, with many opportunities to connect with neighbors. Fairbanks Ranch is not just a place to live, instead it is a place to THRIVE, among other like minded individuals. When looking for a home, it truly is not just about the bones of the house, but about the entire anatomy of the community, and the lifestyle that it offers. That being said, here is a list of Five Fabulous Fairbanks Ranch Features- and WHY residents absolutely love to live in this Gatsby-esque community!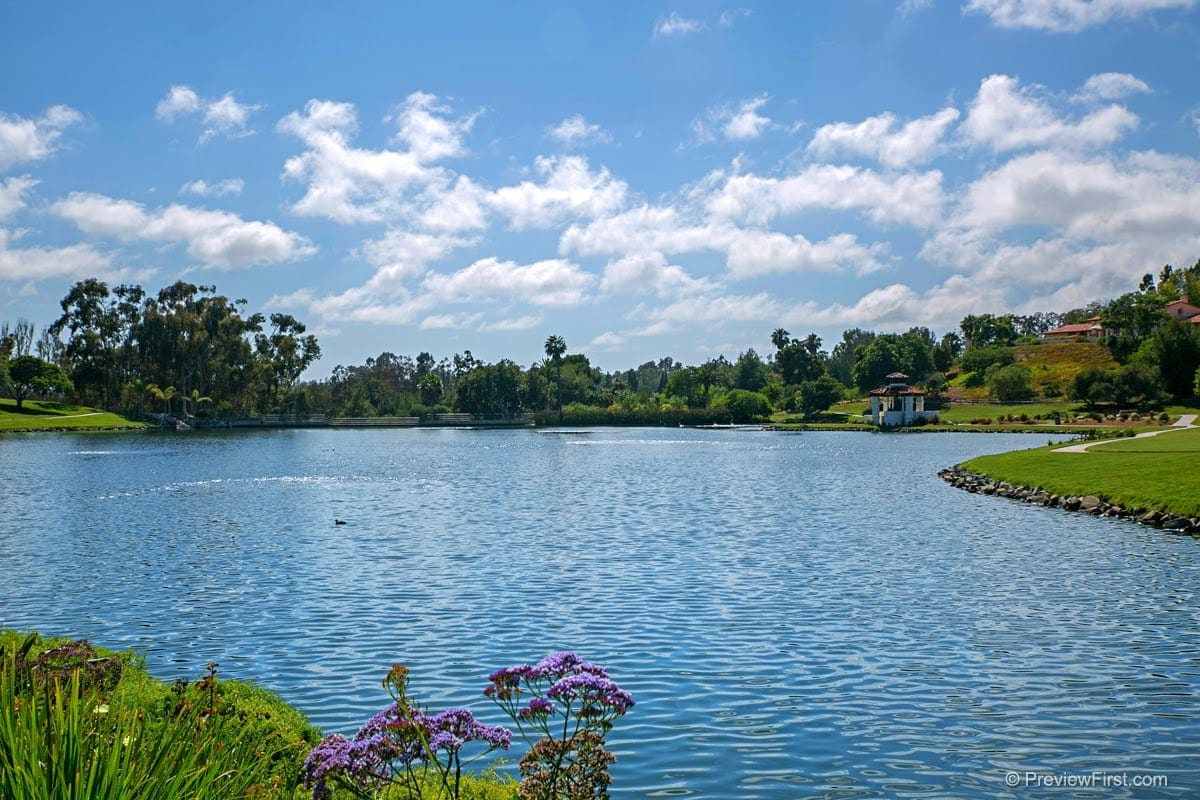 Luxury Lifestyle Location
First on this luxury list is LOCATION! As we all know, location is everything when it comes to real estate! Why? We all want to LIVE in a safe and well regarded community, with access to great schools, restaurants, scenic views and popular hangouts, adding much more value to our property! That being said, Fairbanks Ranch is the absolute sublime spot in an iconic zip code, with access to the best health care in the state, and extremely highly ranked schools. Located in the heart of Rancho Santa Fe, Fairbanks is walking distance from The Del Rayo Village Shopping Center and a quick two minute drive from The Rancho Santa Fe Village, home to dozens of upscale salons, beautiful boutiques, fine dining restaurants, high-end specialty stores, cute coffee shops and more. There are several Country Clubs surrounding Fairbanks Ranch, such as Fairbanks Ranch Country Club, Del Mar Country Club, and Rancho Valencia- it is impossible to choose just one (and why should you??) Supreme Golf Courses, Tennis Courts and Equestrian Centers are centrally located for residents, to engage in a fun and active lifestyle with neighbors, family and friends! Only minutes away from the prestigious Del Mar Beach, Solana Beach and Encinitas, this community is so close to the absolute best of what San Diego has to offer. There is never a dull moment, from a super surfing scene, countless hiking trails for beautiful scenic walks or a brisk jog, hundreds of restaurants for any occasion, high-end grocery stores, upscale resorts and spas and an active social atmosphere. A world of shopping, fine dining, spa treatments and blood-pumping workouts await at the nearby Flower Hill Promenade, Del Mar Highlands Town Center and brand new One Paseo Shopping center. On the weekends, Rancho Santa Fe is home to the local Farmers Market, famous for its fresh cut flowers, farm to table fruits and vegetables and out of this world culinary fusion, from French crepes to Spanish Paella.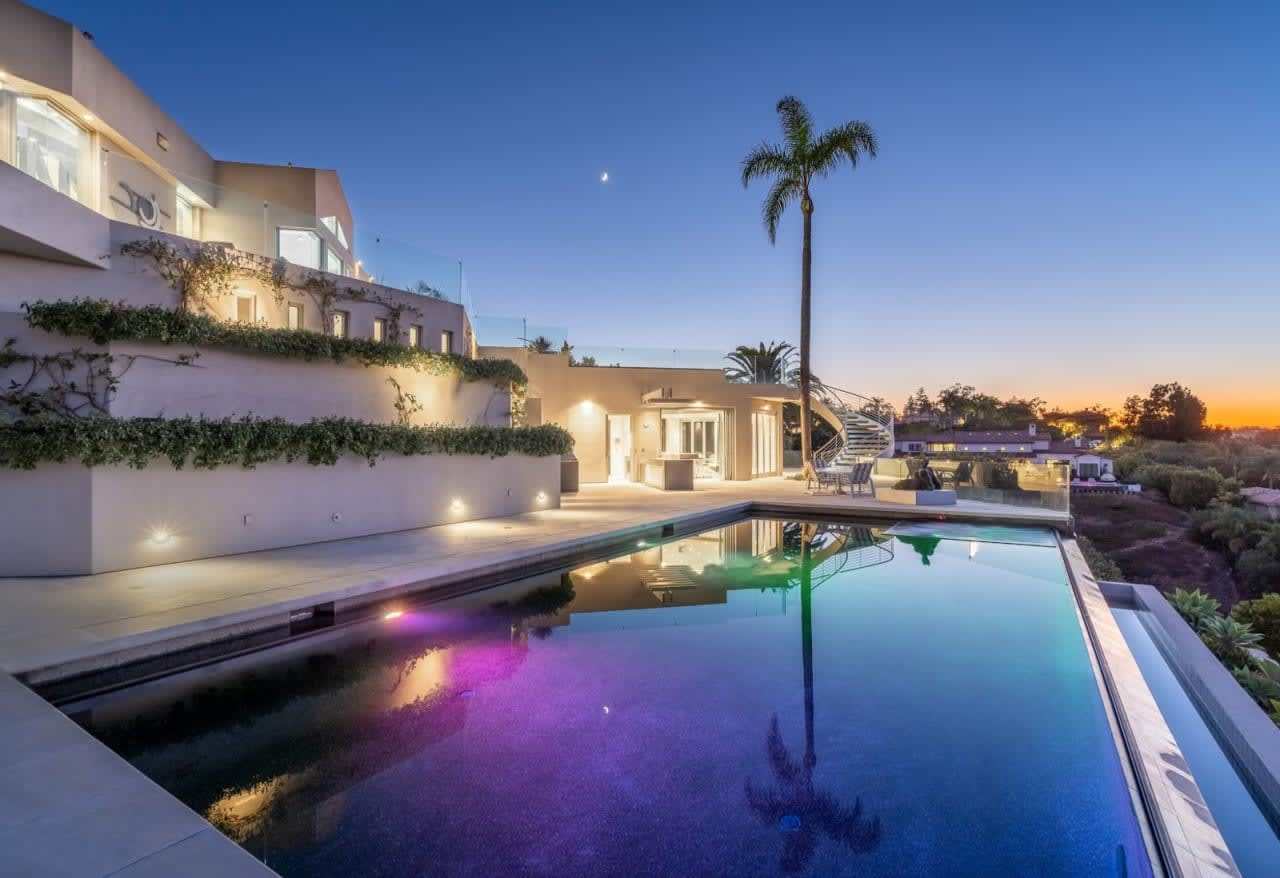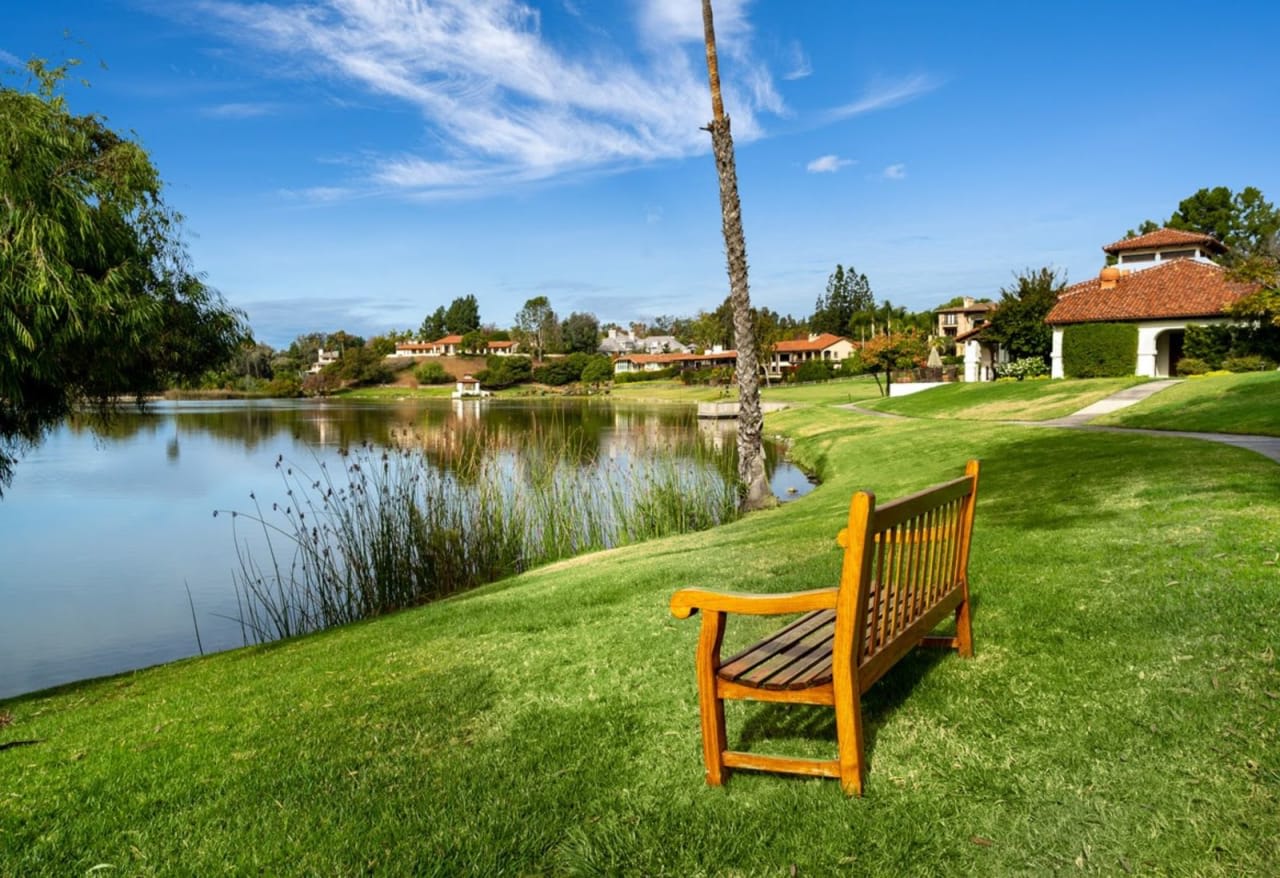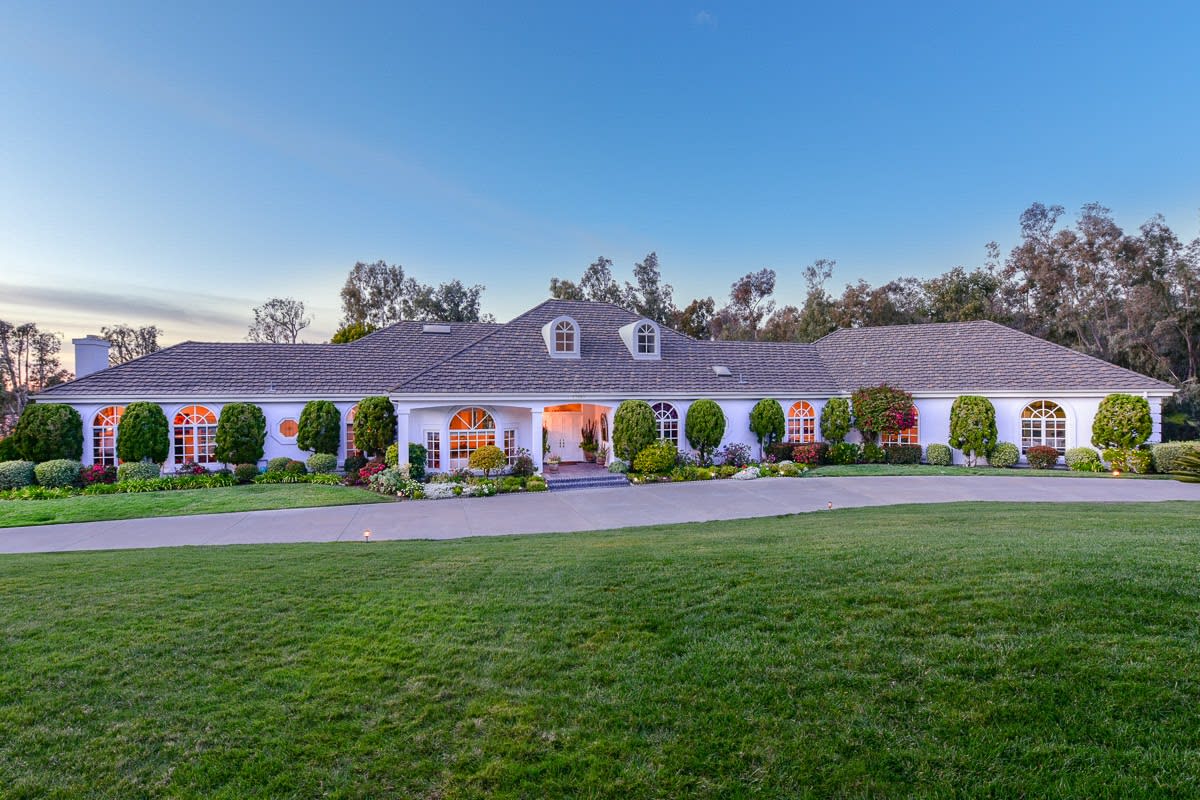 Safety & Privacy
Fairbanks Ranch is one of the safest communities in the entire United States, behind gates guarded 24/7 by well-trained private security. The "guards" are on-call at all times for residences, offering their in-person services within minutes. Fairbanks sits on 1,200 acres of land, and is made up of 600 custom estates, giving each exquisite property lots of privacy, with its large sized acreage. Each lot is a world of its own, and with homes ranging from $2 million to $16 million, there is something special for every interested buyer.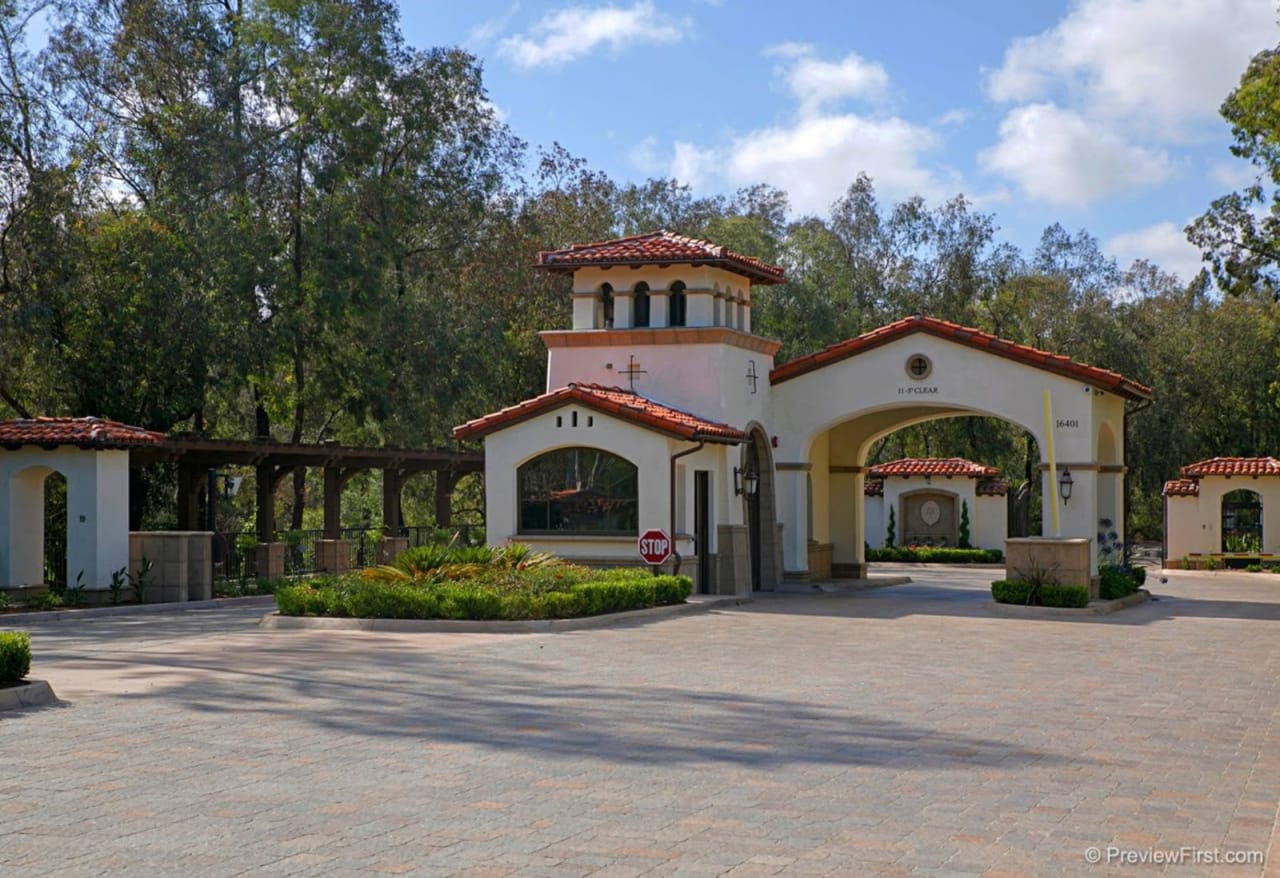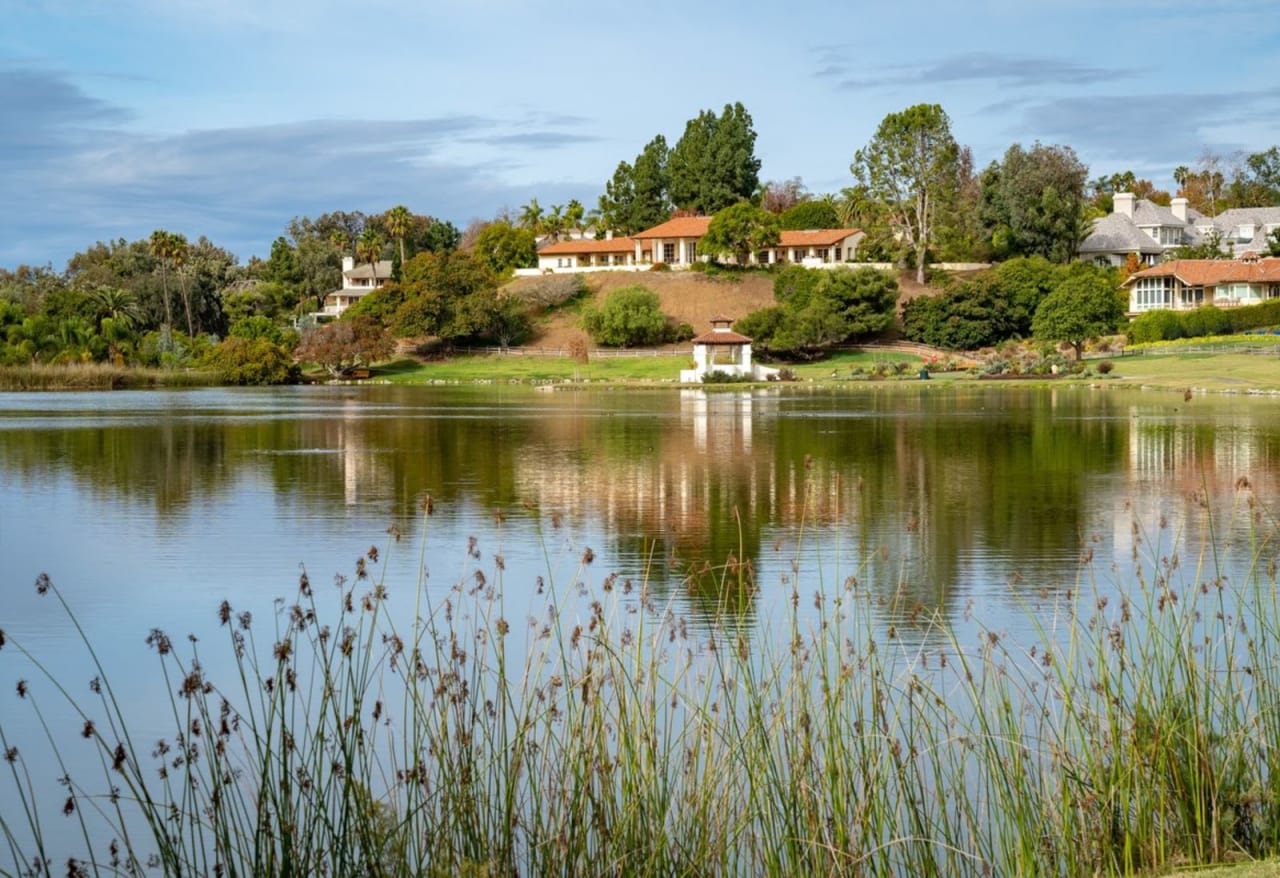 Community
While Fairbanks Ranch is composed of extremely private large lots, there is still a very strong sense of community. In the best of both worlds, Fairbanks' residences are able to relax and enjoy resort style pools and tennis courts in the comfort of their own backyard, while being completely left alone in their own private deluxe sanctuary. Yet, they are also invited to join many clubs within the neighborhood, like the Las Damas Women's Group, and are asked to attend many family friendly events that span throughout the year, such as: Spring Fling, The Summer BBQ, The Halloween Bash and The Winter Wonderland. These amazing groups and events bring the community together, centered around family values and similar interests. There is no greater sense of community than entering the gates of Fairbanks, and on the way home stopping to say "hello" to a neighbor out for a walk with their dog, taking a jog, riding bikes with their children or picking apples and lemons with their spouse in one one of the lush orchards around the perfectly manicured neighborhood.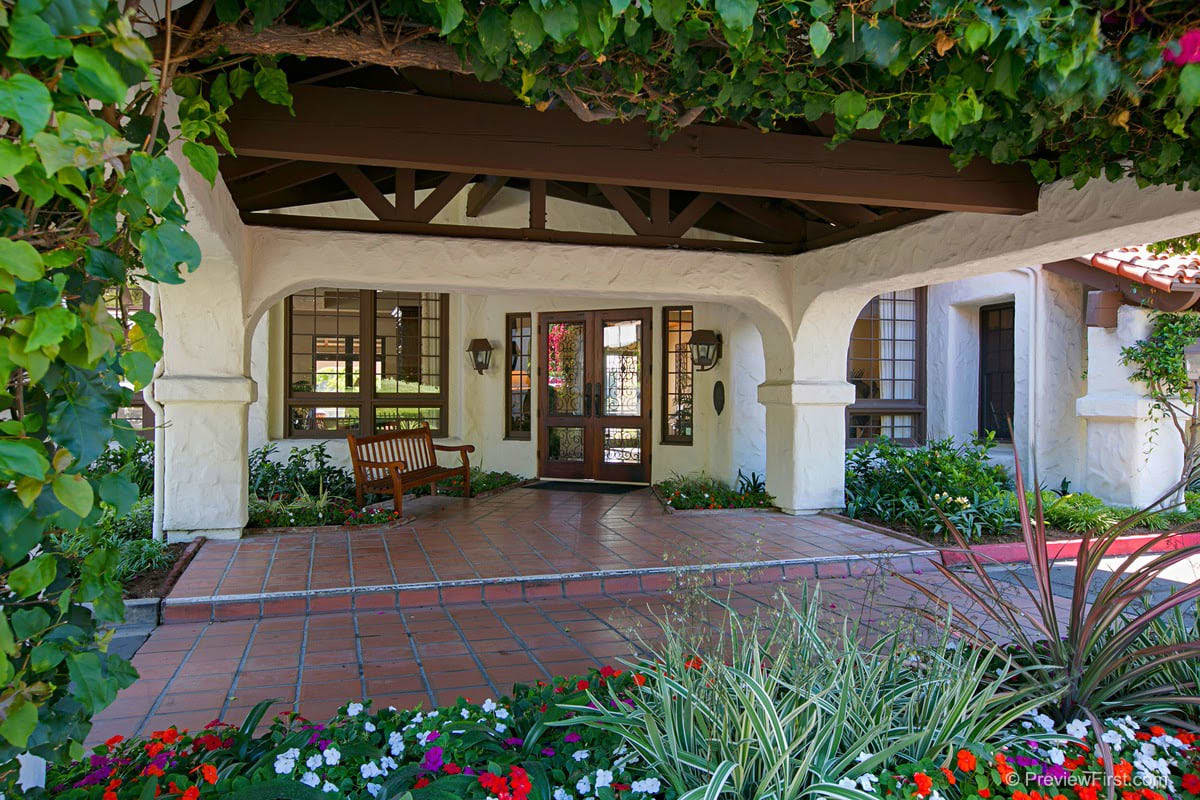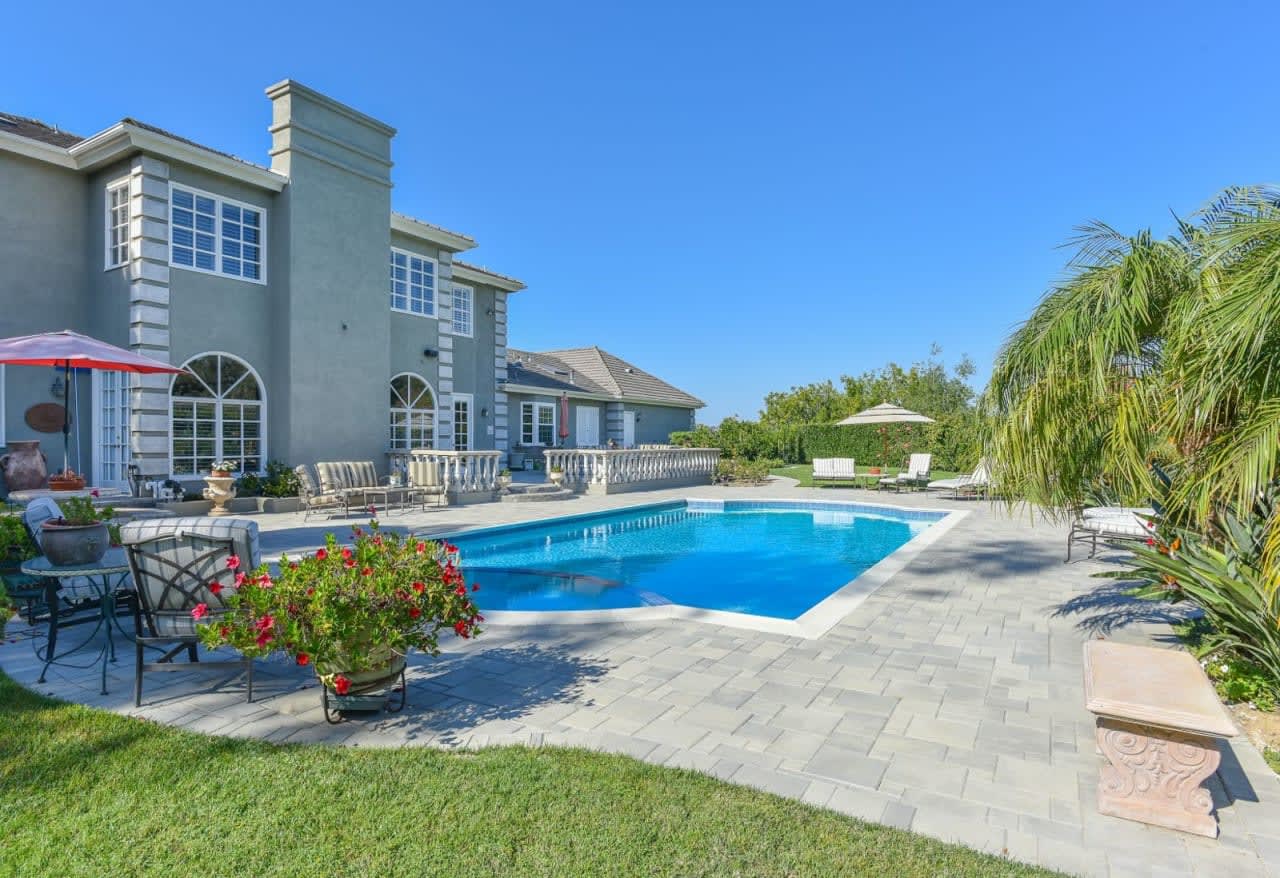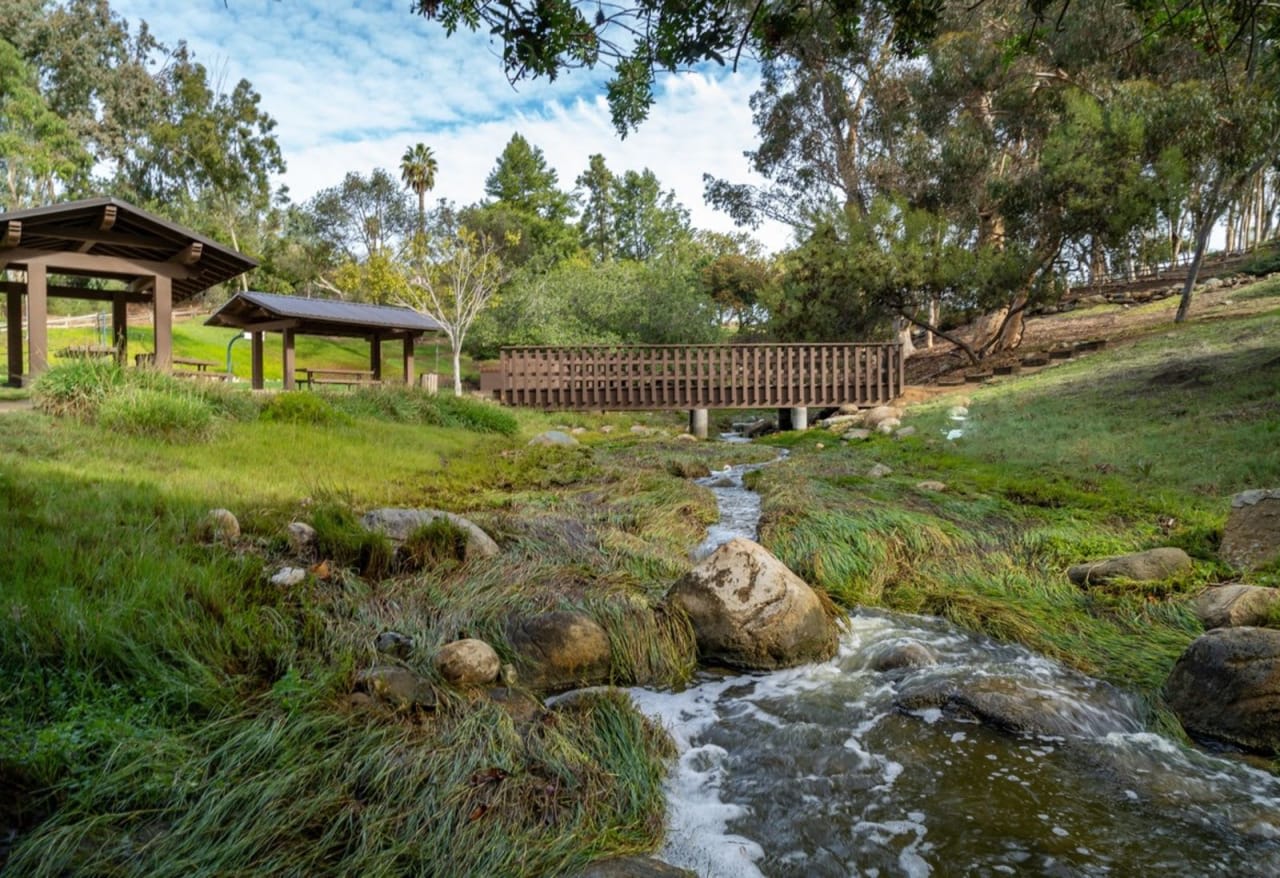 Amenities
Fairbanks Ranch is full of amazing amenities that are perfect for the whole family! Resembling a dream-destination resort, it may feel like a vacation, but for the lucky 3,000 residents it is HOME. Fairbanks sits on park-like grounds, with Medditteranian and Mission style architecture, winding walking trails, acres and acres of orchards and outstanding panoramic views. At the heart of the community stands the Clubhouse, right on the lake, perfect for hosting birthday parties and even lavish weddings! Feel free to even take out a paddle boat on the glistening lake, or go for a walk with your children or grandchildren around the shore, to catch a glimpse of the beautiful swans that live there. Brand new tennis courts make for the best tennis playing experience, well-lit until ten pm. A top of the line equestrian center is the ultimate place to learn to ride or house your horse, with spacious stalls, three arenas and groomed trails to ride. The neighborhood park is the most quaint spot to bring your little ones, with BBQ's ready to be used at any time, for a party or family outing. The park is fully equipped with a basketball court, so your older children can join in on all of the fun too.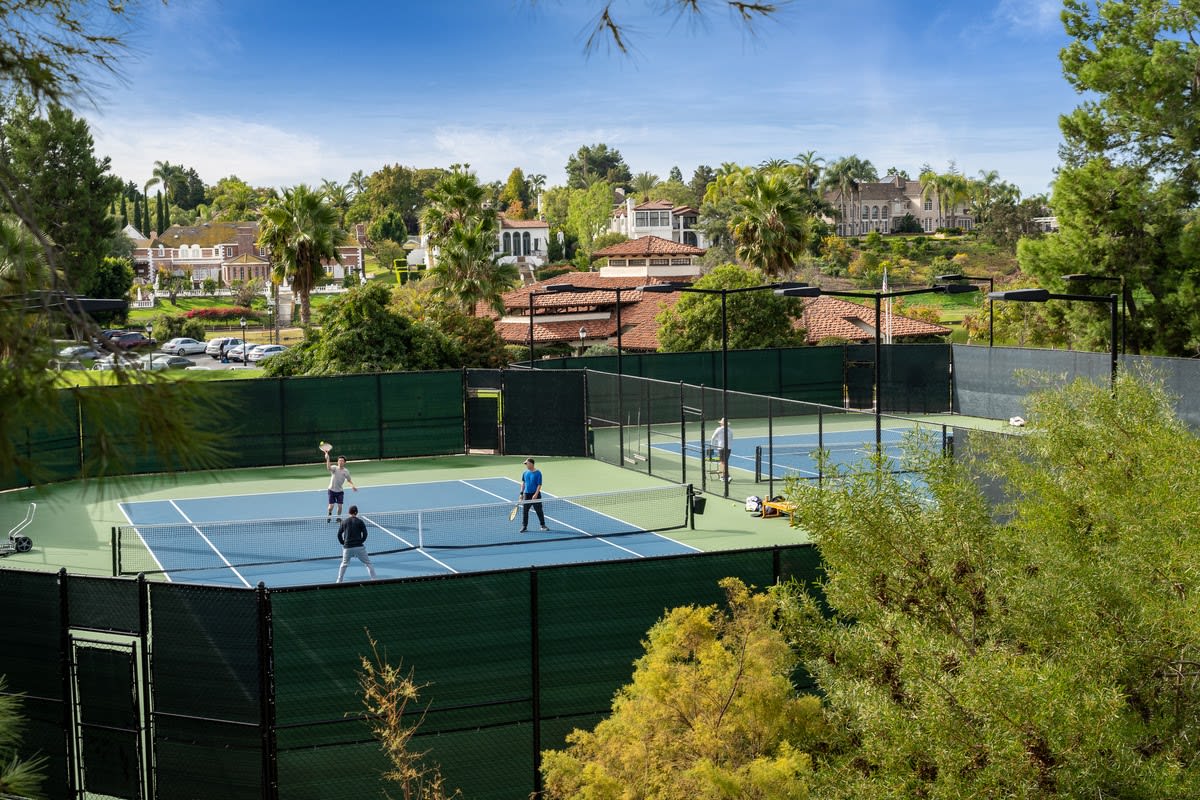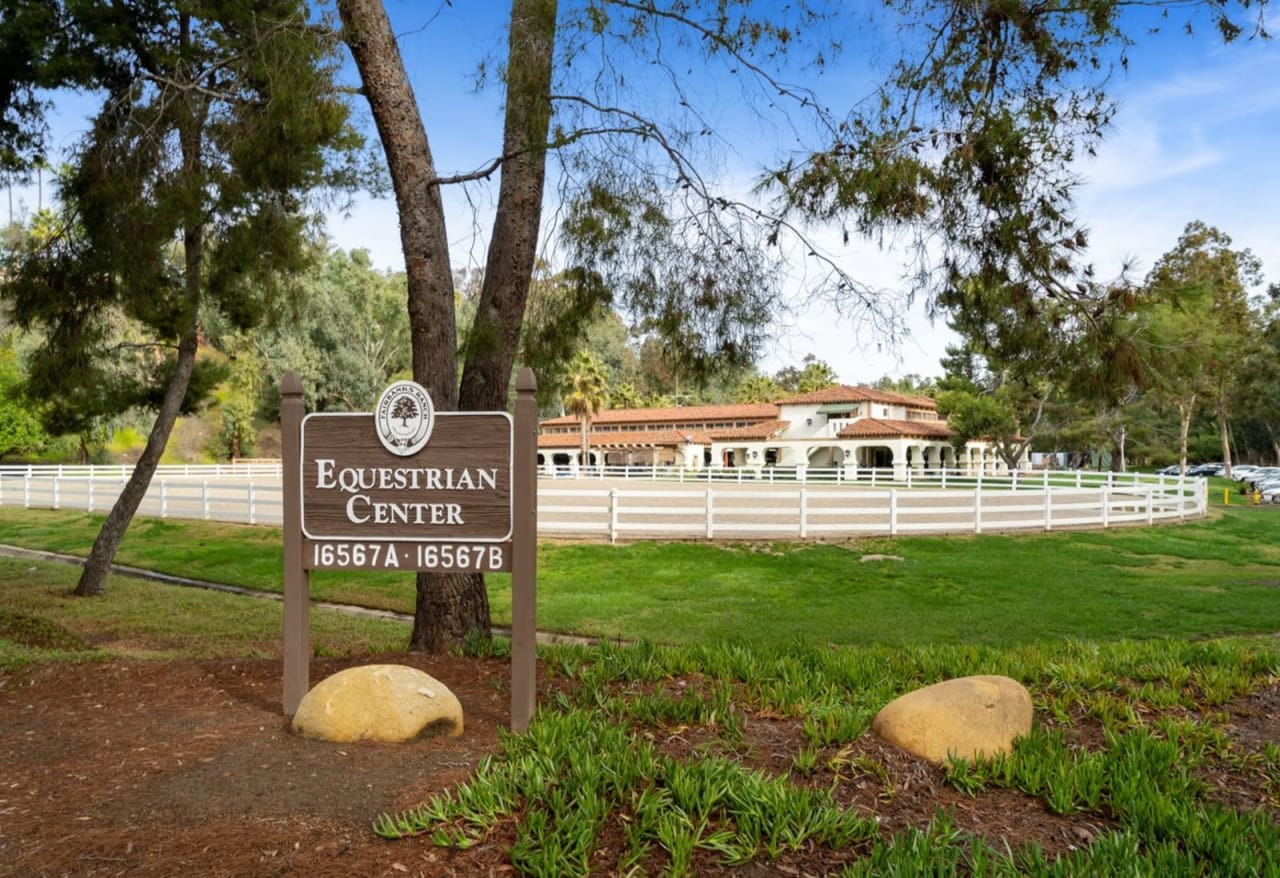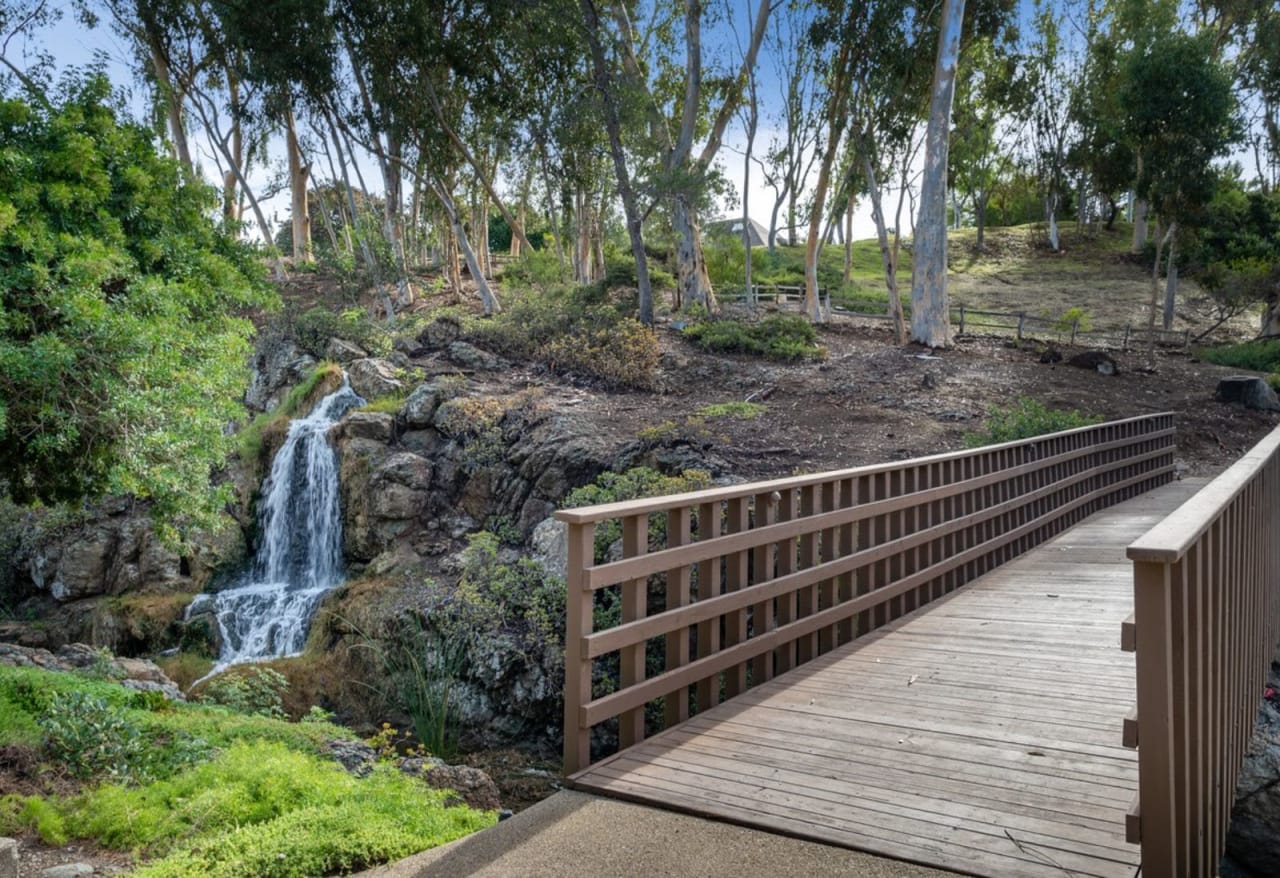 Family Focus
The true heart of all Fairbanks Ranch is its focus on family. With outstanding schools for the district such as: Santa Fe Christian, Solana Santa Fe Elementary School, Earl Warren Middle School and Torrey Pines High School, to name a few. Fairbanks Ranch is truly the safest place for children, with 24 hour security, creating a place where kids can be kids, and ride their bikes around the neighborhood. The spirit of the community is centered around family values, and gives families the privacy of large lots, while still maintaining a close-knit feel. From the park to the Clubhouse, there are amenities for everyone inside Fairbanks Ranch- the true jewel of Rancho Santa Fe.