It's no secret that the housing market currently finds itself in a unique position. Average sales prices were skyrocketing during 2020 and 2021 when interest rates were low. Prospective buyers were coming out in droves to shop for homes immediately after a new property became available. However, times have changed, and homes across the nation are spending more time on the market while generating less buyer interest. This change raises concern for many current and potential investors who have questions about the long-term value of their properties.
The decrease in demand is causing average prices to fall nationwide, but the luxury real estate scene in Rancho Santa Fe tells a different story. Here are a few of the main reasons why
Rancho Santa Fe real estate
remains a quality investment, even as interest rates and inflation are on the rise.
Homes are hard assets
A hard asset has visible and tangible value — you can see it with your own eyes. This is the main aspect that makes investing in real estate different from investing in the stock market.

Because they are hard assets, home prices don't fluctuate much. This is good news, as anyone who is plugged into the stock market knows that stock prices can change multiple times a day. However, this is not the reality of real estate, where home values change gradually over a period of months and years. Purchasing a home is a much more stable investment that promises to hold steady, even in the face of economic uncertainties.
High interest rates and inflation won't last forever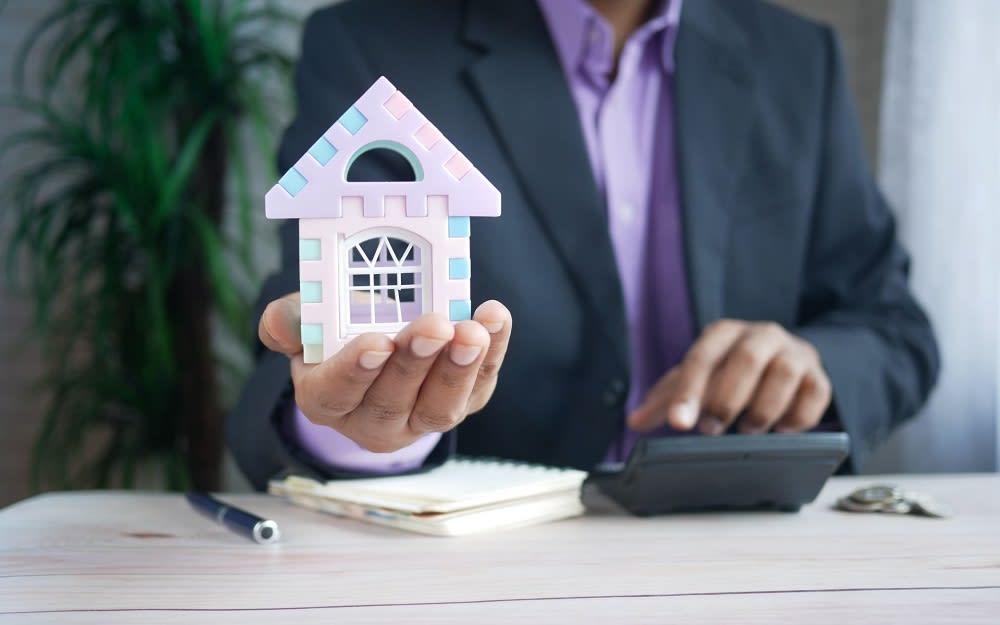 Photo courtesy of Unsplash
While interest rates soared up to 7% in November 2022, they have begun to level back out, slowly falling back to approximately
6%
as of February 2023. Buyers who have been waiting on the sidelines, hoping for interest rates to fall, may be beginning to see the light at the end of the tunnel. It's also important to note that current interest rates are still historically on the low side — they are lower than in the early 2000s and much lower than rates we saw in the 1980s and 1990s.
Currently, inflation sits at
6.41%
, which has gradually fallen from the peak of 9% in July 2022. It's impossible to know for sure when interest and inflation rates could return to the levels we saw before 2020. The Federal Reserve has expressed optimism that
lower rates may be in the near future
. Another piece of good news is that historical trends show that interest rates always fall back down to past averages, even after prolonged seasons of being higher than normal.
If you have been eyeing a Rancho Santa Fe property, entering the market now may prove beneficial. With many buyers hesitating, you will face lower competition from other real estate seekers. If you choose to buy a home now, you may even have more negotiating power. Plus, you may have the option to refinance your loan later on once interest rates fall further.
A closer look at the Rancho Santa Fe real estate market
According to the latest
data
from the California Association of Realtors, the median price of single-family Rancho Sante Fe homes sits at $4.95 million, representing an impressive 23.8% rise compared to the year before. In addition, many of the most alluring estates reach even higher prices, soaring up to $10 or $20 million. This indicates that despite rising inflation and interest rates, Rancho Santa Fe properties continue to command high prices and appeal.
With that said, the number of home sales in the area has
decreased
slightly by 6.7%, mirroring the cooldown of the market, although not to any alarming degree. If you begin your home search, you may be able to find a glorious home at a better price, as nearly
15%
of Rancho Santa Fe properties experienced a reduced price in January 2023.

These market trends tell the tale of a consistently highly sought-after locale where median prices continue to rise despite economic uncertainties across the country. Even so, buyers who are ready to enter the real estate game may have a fantastic opportunity on their hands, with some sellers becoming more willing to negotiate on the price.
Hope is on the horizon
The good news is that most industry leaders don't anticipate these economic uncertainties being significant or lasting for long. In fact, there are reasons to believe that the market is still in relatively good shape despite the drop in average prices.
One number that isn't talked about enough is the
mortgage delinquency rate
. This is a number that experts point to when talking about the current health of the market. They claim that a higher mortgage delinquency rate would point to more significant trouble or volatility in the housing market. Right now, mortgage delinquency rates are as low as they have been in over 25 years. This is a welcome sign for anyone with a stake in the housing market.
Luxury real estate will always be desirable
When considering the value of real estate, it's essential to class luxury properties within a different world and realm of thinking all their own. Rancho Santa Fe is replete with stunning luxury properties that defy the standard rules of pricing and demand. As one of the most prestigious locales in the state, the Rancho Santa Fe real estate landscape promises splendor at every turn. With gated sanctuaries along the magnificent terrain, offering showstopping vistas of the waves and mountains out the windows, Rancho Santa Fe has no shortage of opulent estates where sophistication and serenity are at the forefront. Regardless of interest rates or inflation, these homes have endless appeal for real estate seekers looking for a life of luxury, promising a solid investment that will pay off in dividends.
Ready to move forward?
If you've decided to invest in
Rancho Santa Fe
real estate,
K. Ann Brizolis
is ready to be your expert guide. Ranked within the top 1% of all agents nationwide, she brings top-notch insight and innovative strategies to the table, and she's committed to providing you with competent guidance throughout your real estate journey. Contact the Brizolis | Janzen & Associates team when you're ready to move forward with investing.

*Header photo courtesy of Shutterstock