Residents love Rancho Santa Fe, a designated area in San Diego County, for its close-knit community atmosphere. This area is primarily residential, replete with gated communities and expansive estates. There are numerous parks, trails, and green spaces to explore, along with fine dining and shopping options. If you are passionate about horses, however, you should definitely consider this area for your next luxury property. Rancho Santa Fe is well-known for its reputation as one of the best areas for equestrians to buy property. The riding lifestyle is integrated into the community with all the acreage, services, and amenities you would expect. Read on to find out why
Rancho Santa Fe real estate
might be the right fit for you.
Location
Although Rancho Santa Fe is less than 30 miles from downtown San Diego, the area offers a tight-knit sense of community. Rancho Santa Fe is located inland at a slightly higher elevation, and residents enjoy a relatively moderate climate. Softly rolling hills covered in fruit and eucalyptus trees surround the area, along with an abundance of green spaces and trails.

The beautiful Pacific Ocean is accessible from nearby sandy shores. Equestrians who purchase property here enjoy riding and other like-minded outdoor activities year-round. This area has become a haven for equestrians, with multiple offerings available to board, house, train, and ride your horses.
Luxury property styles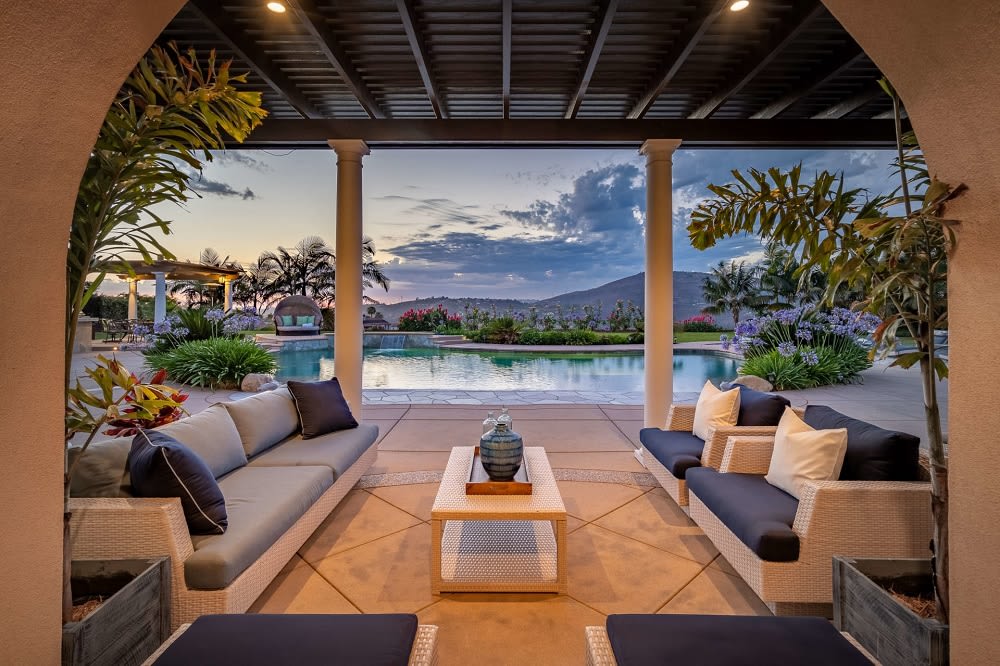 Photo courtesy of Brizolis | Janzen & Associates
Rancho Santa Fe luxury homes on equestrian properties come in a variety of styles to suit your lifestyle, interests, and business needs. Spanish Colonial Revival homes are very popular here, but you will also find more modern architectural styles as well.

While equestrian properties are more spacious on average, you will need to determine the acreage you require based on the number of horses you have or intend to house. In addition, consider how your long-term goals factor into the type of luxury property you are pursuing. If you are building a business, for example, you might need a larger barn, outbuildings, and associated land for your horses to graze upon. If you are passionate about dressage, you will likely want to look into acreage with a riding arena as well.
Prestigious communities
Depending on your interests, there are several highly upscale neighborhood communities to choose from within Rancho Santa Fe. The Rancho Santa Fe Covenant is the oldest and largest planned neighborhood, covering more than 6,000 acres. The Covenant of Rancho Santa Fe offers a saddle club and almost 50 miles of riding and hiking trails. Residents here also have access to a private golf and tennis club, as well as two highly-ranked public schools. Fairbanks Ranch is a gated community with multiple amenities for members, including two lakes, a clubhouse, a park, and a library. Their Equestrian Center offers boarding, groomed trails, arenas, turnouts, and lessons for all ages.
Riding trails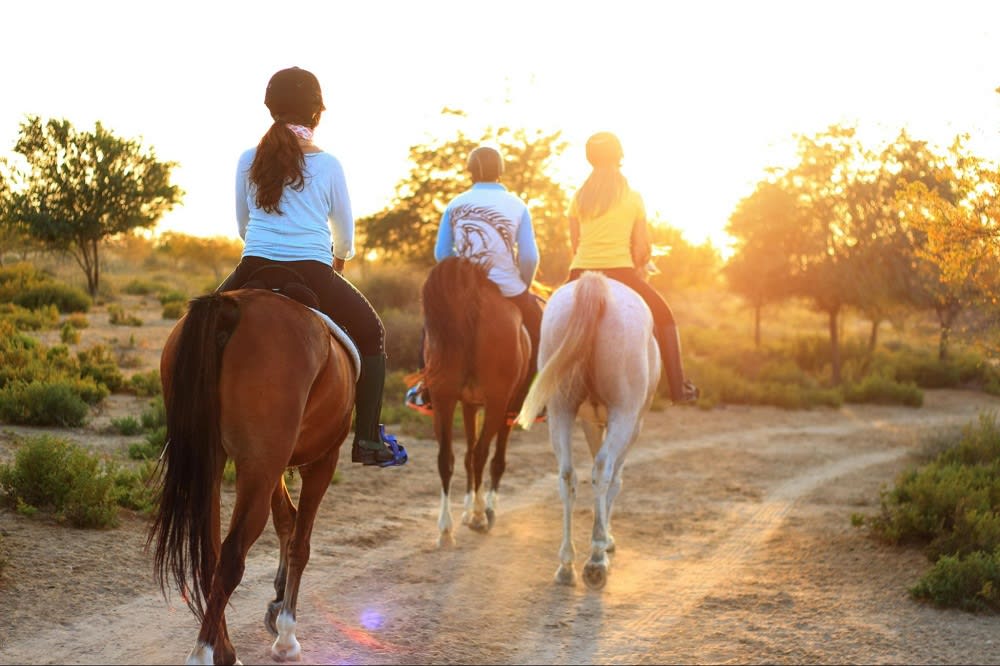 Photo courtesy of Unsplash
If you feel the call of adventure, you've come to the right place! Numerous opportunities for horseback riding are available to those living in Rancho Santa Fe luxury homes. The Wildflower Trail provides riders with gorgeous canyon and hill views, along with some elevation gains throughout the almost three-mile loop. The Santa Fe Valley Trail is also nearby, offering riders an out-and-back experience with a few switchbacks, plus river and forest views. If you want to stay within the area, check out the Rancho Cielo Equestrian Facility, with numerous trails to choose from on their expansive property.
Boarding and riding
Equestrians will be thrilled to discover the numerous, high-quality services available in Rancho Santa Fe. If you are interested in boarding, training, or taking lessons, consider Rancho El Camino Equestrian. From adult and teen riding lessons to cozy boarding stalls and children's birthday parties, there is no shortage of fun and excitement here.

For professional jumping lessons, look no further than Hegewisch Stables, where you'll find a monthly training option, including grooming, turnouts, and care appointments, along with private or group lessons. This family-owned business is passionate about instilling confidence and a mindful approach in all of its riders.

The Rancho Riding Club offers yet another fantastic equestrian spot. Join their club to access their four riding arenas, outside corrals, tack rooms, exerciser pen, and other facilities, and then relax in their Rustic Clubhouse following your ride. Check out their events calendar for their festivities and summer camp options.
Other services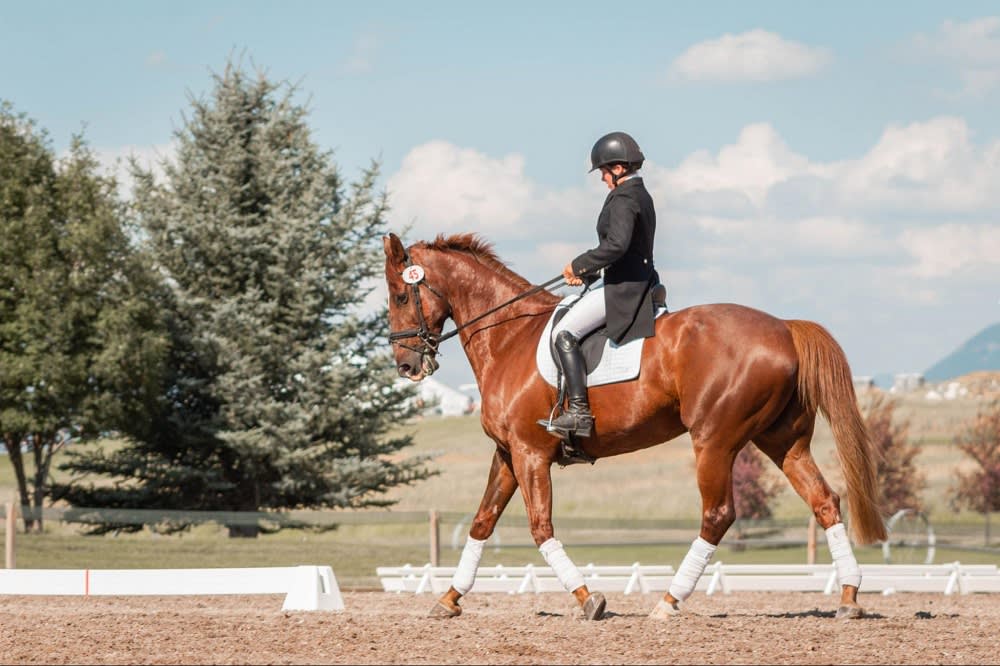 Photo courtesy of Unsplash
There are also numerous services in Rancho Santa Fe catering to the supplies you need to support your horses. Head to Mary's Tack & Feed for riding or equestrian apparel, saddles, halters, leads, and training equipment. You can also stock up on feed, treats, and supplies for your horses' grooming and hoof care needs.

Make the trip down to El Cajon to visit San Diego Saddlery, which is an excellent option if you are specifically searching for English or Western saddles and associated supplies. This independent business has supported equestrians and their horses for 15 years, priding itself on its personal touch and full-service approach.
Del Mar Thoroughbred Club
Those who are also passionate about horse racing should be sure to check out Rancho Santa Fe real estate. The Del Mar Thoroughbred Club was cofounded by Bing Crosby in 1936, even hosting the "Bing Crosby Season" racing meet each year. It also includes an annual racing season and hosted the Breeder's Cup in 2021. This iconic facility is located just blocks from the ocean and features an array of other events for patrons to enjoy.
Ready to get started?
Rancho Santa Fe offers numerous benefits to equestrian enthusiasts. The amazing location, luxury property styles, community benefits, trail access, services, and proximity to the Del Mar race track make this a highly desirable area for those passionate about horses. If you are looking to invest in
Ranch Santa Fe real estate
, you will benefit from the support of real estate professionals with expertise in these types of properties. The team at
Brizolis | Janzen & Associates
has consistently ranked at the top in real estate for both San Diego County and Rancho Santa Fe. Contact this top-tier team today for guidance you can count on.

*Header photo courtesy of Shutterstock