With lounge-worthy temperatures year-round, and the summer season just around the corner, it's time to start thinking about spending more and more time relaxing in and around the water. So to get you and your outdoor space ready, we've compiled a list of features to elevate your backyard oasis to the next level.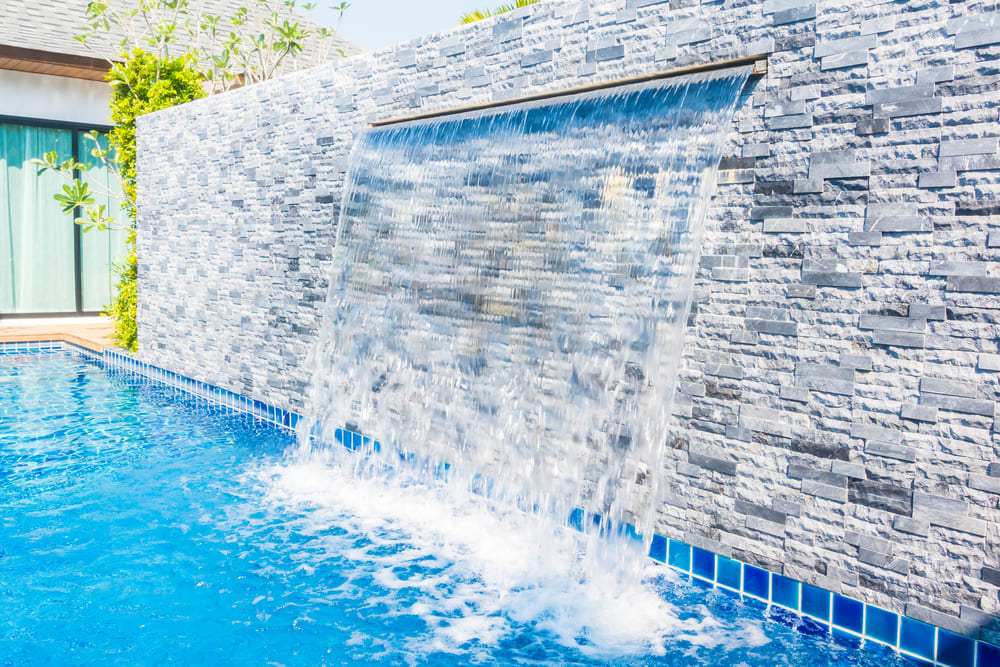 Fountains, Water Features and Fire
Incorporating elements like fountains and other water features into your pool design not only makes the space visually interesting and appealing but contributes to the creation of a soothing space where all background noise is drowned out. Waterfalls, jets, rain curtains, and more can all add to the ambiance of the space and even provide cooling to the air surrounding the pool. If you want to make an even more dramatic statement with your space, fire is the feature for you. Incorporating a fire pit or fireplace into your pool not only contributes to the "wow" factor of the space, but can add to the warmth of your outdoor area, making it a more welcoming space all year round.
Stone and Tile
The materials used to create a poolscape can make or break the space; the success of the space is dependent on the interplay between all elements and you want to make sure you achieve balance rather than tension. One way to keep your space simple yet elegant is through the use of exotic stone for decking, complemented by luxurious glass tile that both feels good on the skin and adds an impeccable level of visual detail when in the water. While the use of tile is becoming more and more popular in pools, the greatest advantage to incorporating a tile finish in your space is that it is entirely customizable, transforming an average pool into a one-of-a-kind showstopper.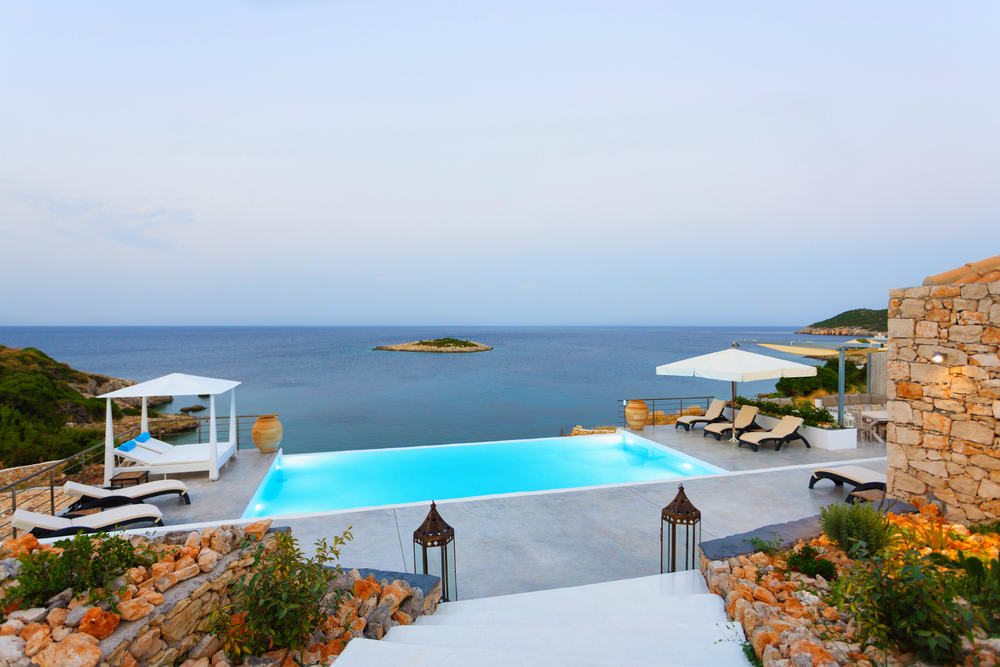 Infinity and Vanishing Edges
One of the most stately and sought-after features is infinity or vanishing edge pool. Giving the impression that the pool merges right into the surrounding landscape, these pools bring water right to the edge and can make an especially powerful statement in the case of homes with phenomenal views. The infinity pool is probably the most luxurious feature you can have at home, and with it, you will never want to leave your stunning backyard sanctuary.


Entertainment
Having a pool makes your home an instant attraction and a place for friends and family to come together to enjoy the outdoors. Many shy away from incorporating "fun factor" elements into their pool, as some feel that they may take away from the style or calming nature of the space. However, there are many amenities available that appeal to the whole family and can contribute to enhancing the outdoor experience. Poolside projection screens and floating or underwater speakers can turn your pool into a dive-in theater, while volleyball nets swim jets, and even climbing walls can transform the space into a 2-in-1 personal aquatic gym and entertaining space.


Technology and Energy Efficiency
Just as you can turn your home into a Smarthome, it has now become possible to control, monitor, and maintain your pool from your smartphone or tablet via apps on your iPhone or iPad. Many elements of your pool, including spa jets, lights, and water features can all be controlled at any time and from anywhere. Additionally, it is now easier to keep your pool functioning efficiently by overseeing lighting, heating and pumps, greatly reducing the power demands required to keep your pool running and helping keep your monthly maintenance costs under control. While all of these elements will certainly add to the luxuriousness of your space, luxury is not simply defined by one factor; it is a total vision made up of different elements working harmoniously to create an inviting environment. For this reason, we encourage you to consult with an experienced designer, so that your backyard escape is just that: a place where you can get away from the stresses of everyday life and simply relax.