For luxury homeowners, backyard design is just as important as interior design. In warm areas, like Southern California, water features such as pools, waterfalls, and fountains are at the top of many homeowners' "must-have" lists.


Pools
Swimming pools are the epitome of the Californian invention of "indoor-outdoor living". For homeowners with an incredible view, an infinity pool custom-built into the backyard will provide magnificent unobstructed views of the surrounding landscape.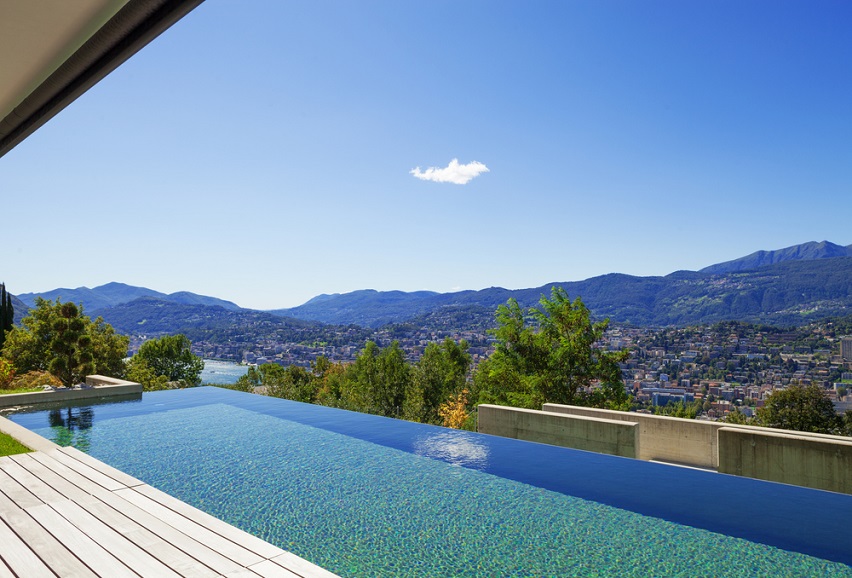 For more traditional pools, the addition of a waterfall feature can add elegance and the soothing sound of water, transforming a backyard into an oasis.


Waterfalls
For those looking to change and elevate the overall look and feel of a yard or garden, a cascading waterfall is an excellent addition. Best integrated into rock gardens or on a slope, waterfall fountains work with the force of gravity to move water from higher to lower basins. For those without a sloping landscape or who prefer minimal space commitment, a grand wall fountain makes for a romantic patio setting and provides a wonderful backdrop for photos.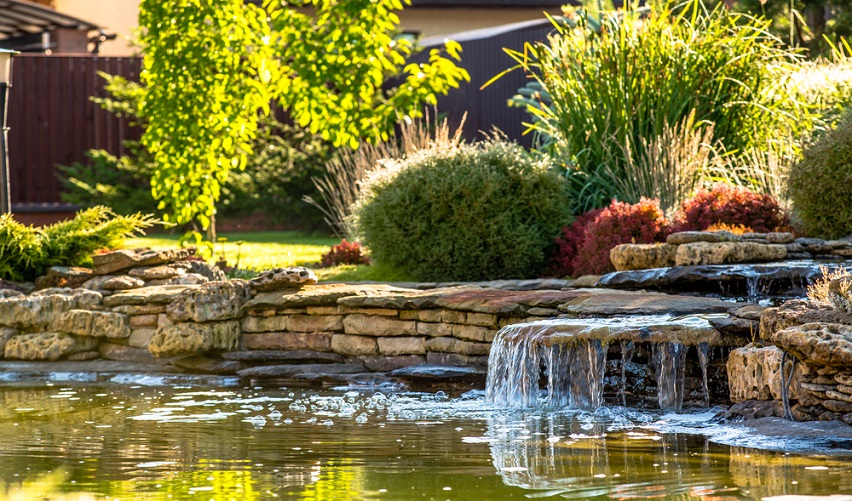 Arrange these features near the home and you can enjoy the peaceful sounds from your open windows at any time of the year. A water feature is an indication of a garden that has achieved the ultimate in outdoor luxury.


Fountains
A water fountain often is considered an essential luxury feature, because it brings so much pleasure to all senses in a landscape. The sound of the burbling water is delightful, and the movement of the water, whether gently falling or jetting out dramatically, can be hypnotic and meditative as the water catches the sunlight.
Wall fountains make an excellent addition to any smaller garden or courtyard. Whether freestanding or built in, they can have a slim profile and blend into the landscape if you're looking for the auditory stimulation. This will allow the natural beauty of the garden landscape to remain the primary focal point.


The most traditional and well-known luxury fountain is the courtyard fountain, a freestanding fountain made to create a visual statement with multiple tiers. The customizable feature should integrate into the house's style and spare no attention to detail. A dramatic and ornate front lawn feature creates an elegant focal point and the perfect introduction to the home beyond.


Homeowners should not feel limited by the more traditional luxury fountains, as there are dramatic showpiece fountain options with multiple geysers and lights to create your own water show. A water fountain is the quintessential water feature most recognized as a symbol of luxury and elegance.