Brizolis Janzen & Associates: Leading Real Estate Experts at Pacific Sotheby's, recently orchestrated an exclusive event hosted at a luxurious private residence in the captivating enclave of Rancho Santa Fe. This gathering, held in support of the Rancho Santa Fe Women's Fund, showcased the philanthropic dedication of these real estate professionals to the betterment of the Greater San Diego Community.
Renowned for unparalleled expertise and exceptional service, Brizolis Janzen & Associates stands as a distinguished
real estate team in Rancho Santa Fe
. This team's remarkable achievements have garnered recognition from Real Trends, earning a coveted spot among the "Top 100 in the Nation." Their outstanding contributions have been prominently featured in The Wall Street Journal.
With a remarkable track record boasting over $3.5 billion in residential sales, Brizolis Janzen & Associates, the preeminent
Real Estate Experts
, consistently showcase their commitment to excellence in the real estate industry. Their unwavering dedication to clients and community shines through in every transaction, establishing them as a leading force in the San Diego
real estate market
.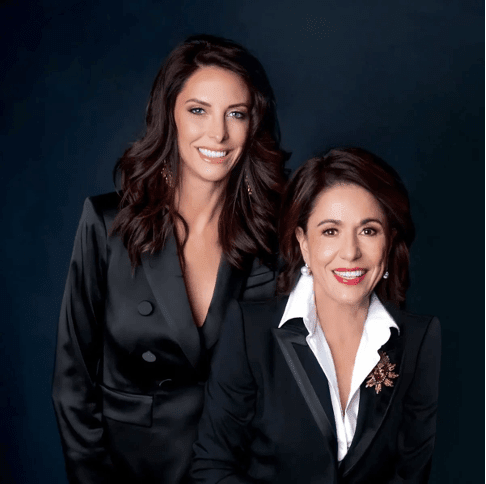 ABOUT THE EVENT IN RANCHO SANTA FE
The event was held in partnership with the
Rancho Santa Fe Women's Fund
, a group of philanthropic women who have been collectively raising funds and awarding grants to San Diego nonprofits for the past 20 years. The mission of the Women's Fund is to foster a sense of community through collective philanthropy and increase the number of women committed to philanthropy. Over the years, the fund has awarded over $5.2 million in grants.
The event featured guest lecturers Dr. Benjamin Maxwell, Chief of Child and Adolescent Psychiatry from UCSD, and Una Davis, Chair of Behavioral Health at Rady's Children's Hospital. They addressed the crucial issue of youth mental health, sparking critical discussions on the subject.
The team members at Brizolis Janzen & Associates are considered leading realtors in Rancho Santa Fe, and with their collaborative affiliations with Sotheby's International Realty and Pacific Sotheby's International Realty, provide an unparalleled depth of knowledge in the real estate industry. Whether you're searching for luxury homes in Rancho Santa Fe CA or need expert real estate agents in Rancho Santa Fe, this top-tier team offers the ultimate bespoke expertise to its clients.
WE ARE YOUR REAL ESTATE EXPERT AGENTS IN RANCHO SANTA FE
If you're looking for
a real estate agency in Rancho Santa Fe
, such as Sotheby's international Realty, Rancho Santa Fe luxury homes for sale or Real Estate Experts advice in the luxury home market, then the agents at Brizolis Janzen & Associates are your go-to professionals. Their commitment to their clients and community sets them apart in the industry, making them the premier choice for all your real estate needs in Rancho Santa Fe and beyond.
Brizolis Janzen & Associates
, 16915 Avenida De Acacias, Rancho Santa Fe, CA 92067,
(858) 756-4328
.