When it comes to live music, North San Diego County doesn't disappoint. From intimate coffee shops to larger-than-life venues, this area is filled with dozens of venues of all shapes and sizes. Here, you can find everything from acoustic folk to rock 'n' roll productions, allowing everyone to find a show that suits their style. Needless to say, there's something for every music fan in North San Diego County. Read on for some of the best places to enjoy live music in North San Diego.
1. The Saddle Bar
Nestled along San Diego's Solana Beach,
The Saddle Bar
began over 60 years ago in what was once a 1920s-era bike shop. Over the past few decades, this beachside bar has become a hub for live music and DJs in North County, San Diego. The Saddle Bar is famous as a local gathering spot, whether it's surfers who walk right out of the water or long-time Solana Beach residents. In addition to live music in the evenings, The Saddle Bar also hosts an occasional karaoke night for those who love to sing their hearts out.
2. The Kraken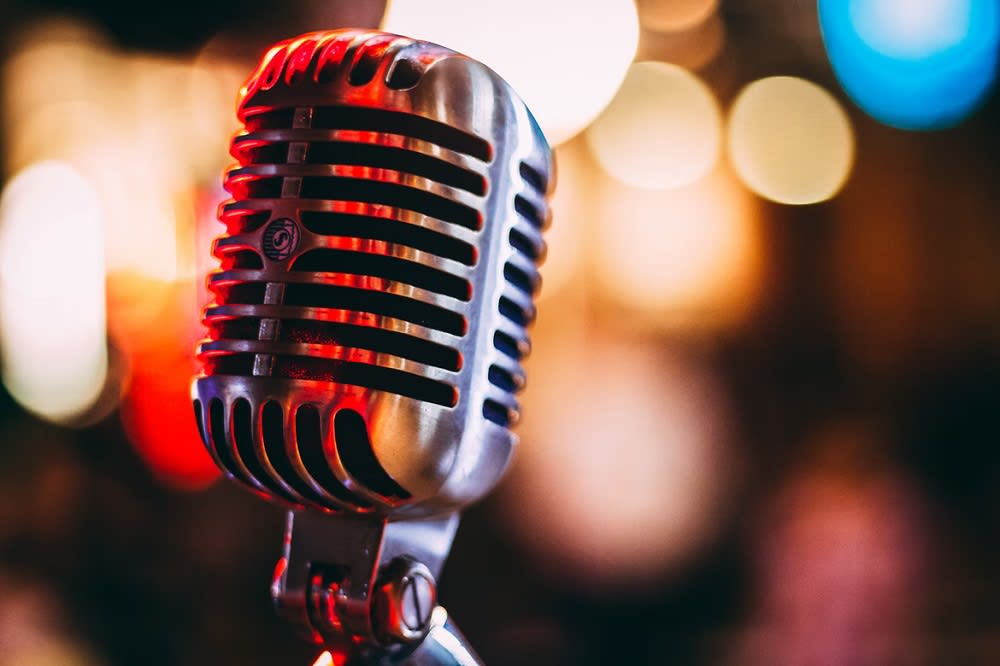 The Kraken
is Cardiff's go-to spot for a fun and friendly bar. Considered one of the best beach bars in North San Diego, this hole-in-the-wall joint is beloved for its unique drinks and great music. Even if it's your first time visiting, The Kraken's casual ambiance will make you feel right at home. Live music takes place nearly every weeknight, and weekends often showcase two acts. From blues to rock, visitors can look forward to a colorful assortment of genres. Many of the featured talents are local artists, including some up-and-coming names you might recognize.
3. Belly Up
Established in 1974,
Belly Up
is considered one of Solana Beach's premier live music venues. Over the decades, it's become a popular hub for notable artists like Etta James, George Clinton, Mumford and Sons, Childish Gambino, and the Black Eyed Peas. Additionally, major artists like The Killers, The Red Hot Chili Peppers, Jimmy Buffet, and Rolling Stones have chosen Belly Up's stage for low-key underplays. Today, the venue features concerts and events from some of the biggest names in the entertainment industry. Be sure to take a look at their
events calendar
, which is packed with a variety of exciting shows. And don't wait to book your tickets!
4. Encinitas Library
While libraries might have reputations as quiet places,
Encinitas Library
is defying expectations. Spearheaded by the library, Wednesdays@Noon is a concert series that began in 2012 as a way to enrich Encinitas' arts scene. Since its inception, this weekly event has attracted residents, visitors, and cultural tourists from throughout the region. In fact, Wednesdays@Noon has become the highest-attended daytime series in the county, often attracting 160 people a week. Every concert lasts 50 minutes and features talented musicians from throughout Southern California playing all genres of music.
Similarly, Music by the Sea is another concert series put on by the Encinitas Library. This ticketed event takes place on nine Fridays throughout the year and hosts the talented winners of the Beverly Hills National Auditions. Needless to say, there are plenty of exciting live music concerts offered by the Encinitas Library!
5. The Roxy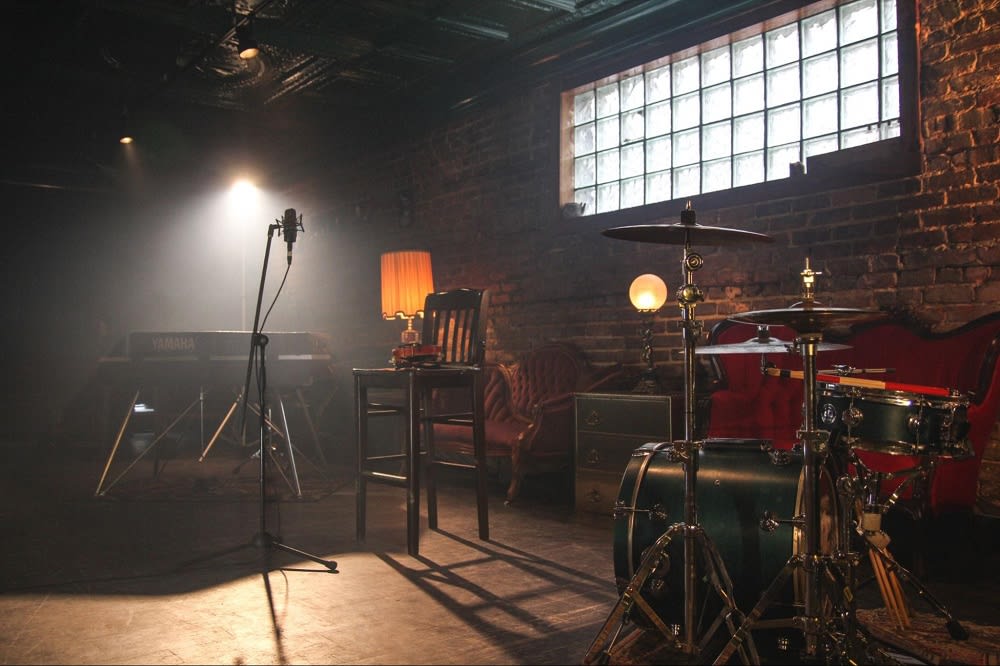 Enjoy a fun-filled night out on the town at
The Roxy Encinitas
. This vintage-chic restaurant is popular among locals and visitors alike and, once you've been here, it's easy to understand why. This 1920s-style restaurant offers eclectic American cuisine and craft cocktails in a classic atmosphere. Consider trying one of their house drinks, like Giggle Water — a cocktail made with Sagamore Spirits rye, lemon juice, and rosemary honey syrup — or any of their other speakeasy-inspired sips. Plus, guests can also look forward to live entertainment every night of the week. You'll hear sets from mostly local Southern California artists who span a diverse range of genres. If you'd like a sneak peek of what bands are playing, be sure to take a look at their
music calendar
.
6. California Center for the Arts
For a family-friendly evening out, make plans to check out the
California Center for the Arts
. This venue is located in Escondido and serves as a major cultural center for North San Diego County. The Center's mission is to bring people together to discover, create, and celebrate the visual and performing arts. The Center's unique campus includes a 1,500-seat concert hall, which frequently hosts live musical performances. Take a look at their
upcoming events
— you'll be sure to experience a memorable evening with your loved ones.
7. Priority Public House
There's little that's more soothing than some live jazz music. Luckily for you, there's plenty of live jazz at the
Priority Public House
. Located in Encinitas, this independent, locally-owned restaurant offers creative cuisine, fresh beer, tasty cocktails, and live music. Stop by for
live music from Wednesday to Sunday
, when artists of all genres take the stage. Although it's mostly known for jazz, Priority Public House also hosts other musical styles like blues, folk, alternative, and R&B. You can also stop by for
Happy Hour
, which takes place from 4 p.m. to 6 p.m. every Wednesday through Friday. Specials include $2 off draft beer, cocktails, spirits, house wines, and starters. Between Priority Public House's great drinks and incredible music, you'll leave this venue feeling rejuvenated and energized.
8. Living Room Bar, L'Auberge Del Mar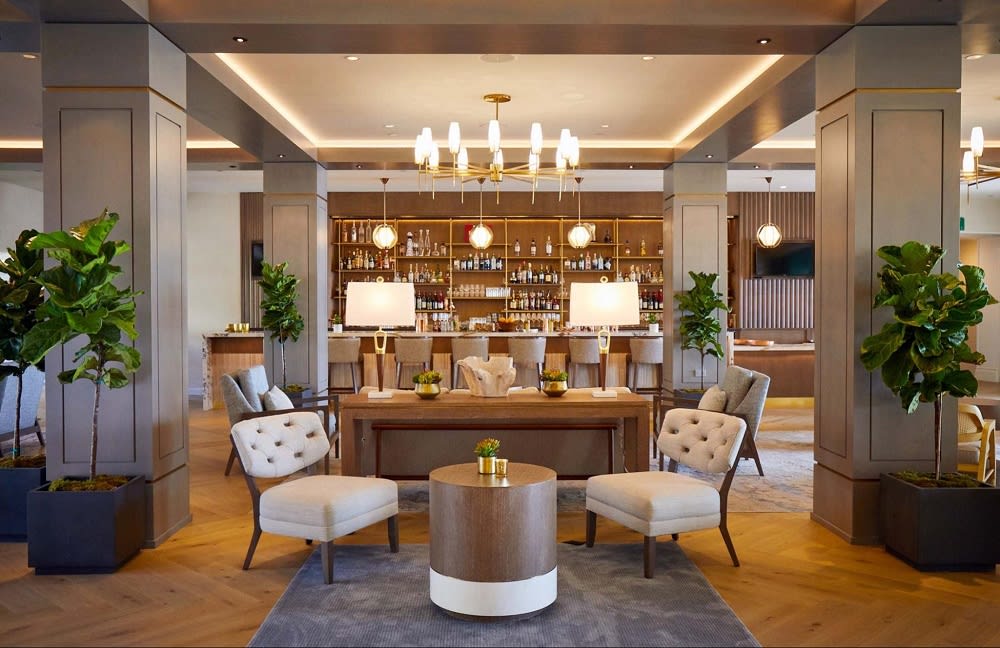 Credit: Living Room Bar, L'Auberge Del Mar
While overseas travel might not be an option at the moment, you can still enjoy a staycation at the L'Auberge Del Mar. This chic hotel provides the perfect place to enjoy a lazy weekend and to kick back and relax. Their
Living Room Bar
is a lovely spot to spend your evenings, whether you're a guest at the hotel or simply passing through. The bar offers delicious hand-crafted cocktails, light dining, and live music every Friday and Saturday. Take your experience to the next level by sitting outside and soaking up the sunset. Between the drinks, sunset, and live music, an evening at the Living Room Bar is an experience you won't soon forget.
9. La Costa Coffee Roasting
Start off your morning with a cup of joe from
La Costa Coffee Roasting
. Located in Carlsbad, this quaint coffeehouse is known for its laid-back atmosphere and top-notch drinks. La Costa specializes in offering organic and internationally-sourced arabica coffee, with all beans ethically sourced from the world's finest coffee estates.
Grab a bag of beans to take home, as you'll find plenty of tasty options to choose from — think chocolate almond or coffee cake-flavored coffee. If you're not a coffee fan, you'll enjoy their range of loose-leaf teas. Enjoy a homemade pastry to pair with your drink and La Costa's live music programming. They host acts throughout the week, further enhancing the welcoming and charming ambiance of this coffee shop.
10. The Saloon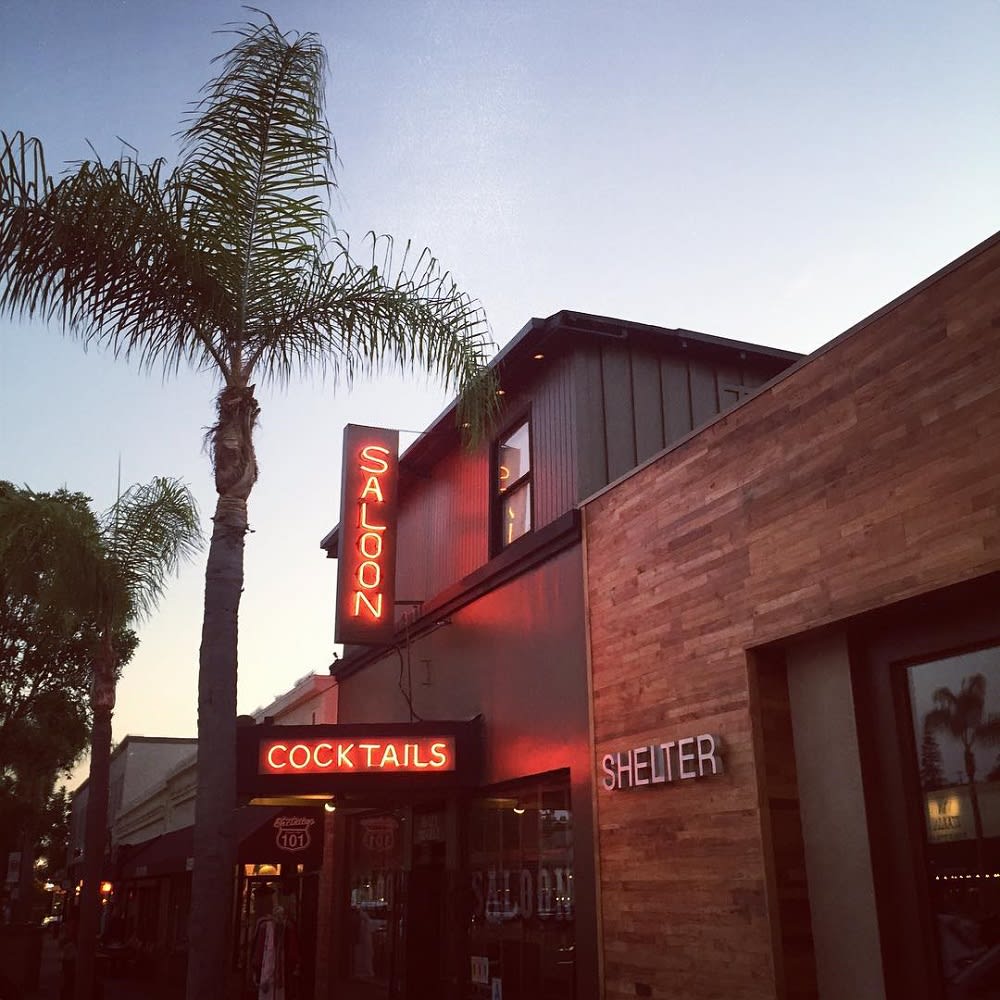 Also known as the Daley Double Saloon,
The Saloon
has been a part of North County San Diego's nightlife since the 1930s. Located in the heart of Encinitas, this historic saloon is now a bustling venue that features a rotating calendar of musical artists. If you're lucky, you'll score one of The Saloon's well-loved booths to enjoy a bite to eat or a drink to sip on.
While this unassuming bar may not look fancy, it's got a state-of-the-art sound system. Local DJs spin every Friday and Saturday night, making this dive bar the perfect spot for an exciting evening out. Be sure to arrive early on the weekends, as it's not uncommon for The Saloon to fill up quickly.
If you're looking for Solana Beach homes for sale or Del Mar real estate,
contact K. Ann Brizolis
today. Whether you're looking for a short-term rental or a forever home, Ann can walk you through the process and help you find a place that's right for you. With years of experience in the North County, San Diego real estate industry, Ann can help you find a house that truly feels like home.