The Los Angeles Party Shot by Lenny Kravitz Included His Daughter Zoe, Hollywood Stars, and Athletes

Singer-songwriter Lenny Kravitz previously proved he was a jack-of-all-trades by founding a residential and commercial design firm in 2003, where he envisioned interiors for everything from 75 Kenmare (a luxury residential tower in New York City) to a $38 million single-family home in Hollywood Hills. This year, the Grammy Award-winning performer is branching out again and announcing a creative collaboration with Dom Pérignon, the revered Champagne brand from Moët Hennessy. As part of the collaboration, Kravitz will serve as a creative director, photographer, and designer for the prestigious brand.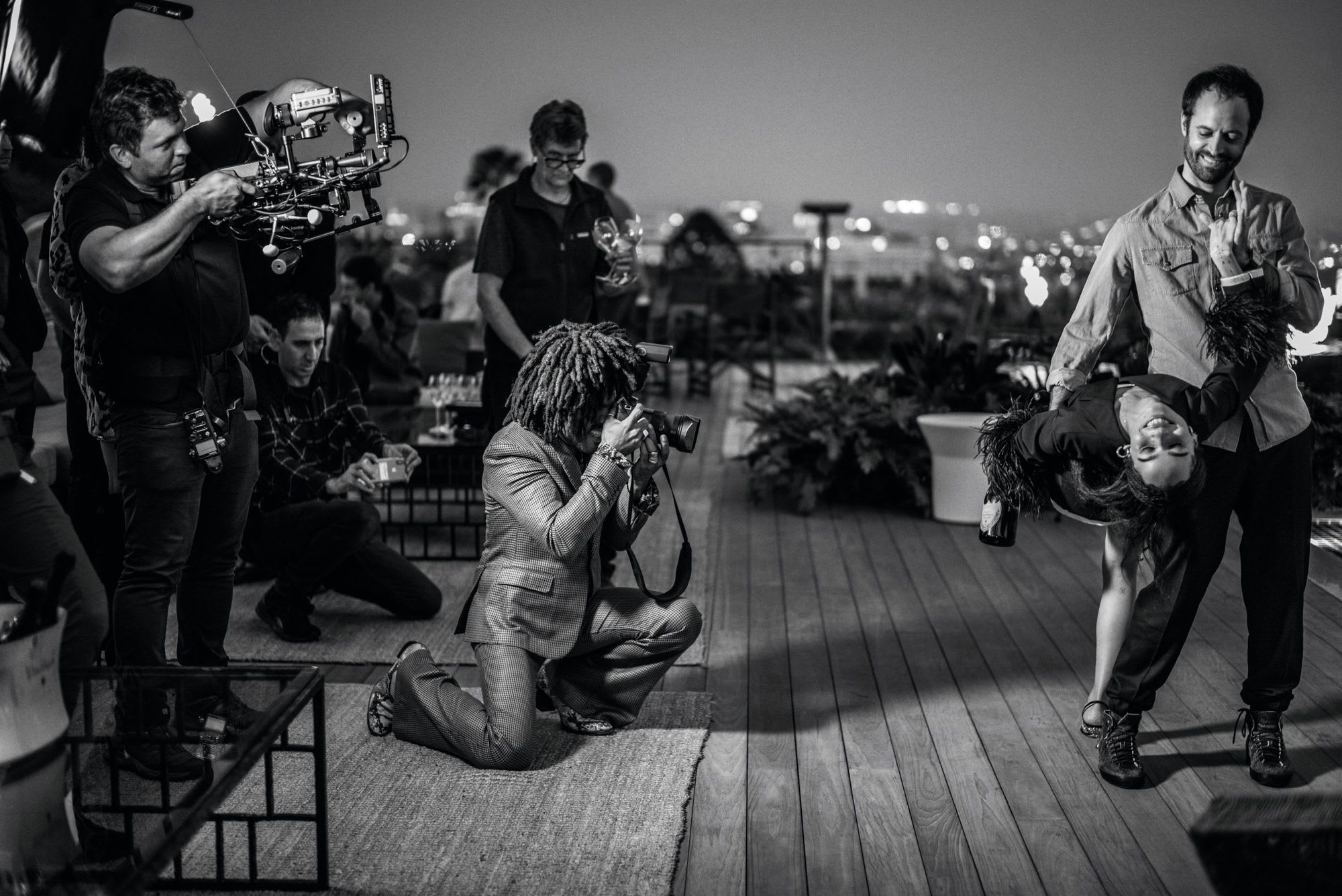 Lenny shoots choreographer Benjamin Millepied and daughter Zoë Kravitz for the campaign.
(Photo: Mathieu Bitton)
"My experience with Dom Pérignon has inspired me so much because it's such a different world than what I know," Kravitz said when the partnership was announced. He was first tasked with shooting a private celebrity dinner party made up of A-listers like his daughter Zoe and her friends, designer Alexandra Wang and Australian model Abbey Lee; dancer Benjamin Millepied; Japanese footballer Hidetoshi Nakata; actress Susan Sarandon; and actor Harvey Keitel. Zoe loosened up the crowd by engaging with the attendees, having everyone taste the food, and leading a dance party downstairs.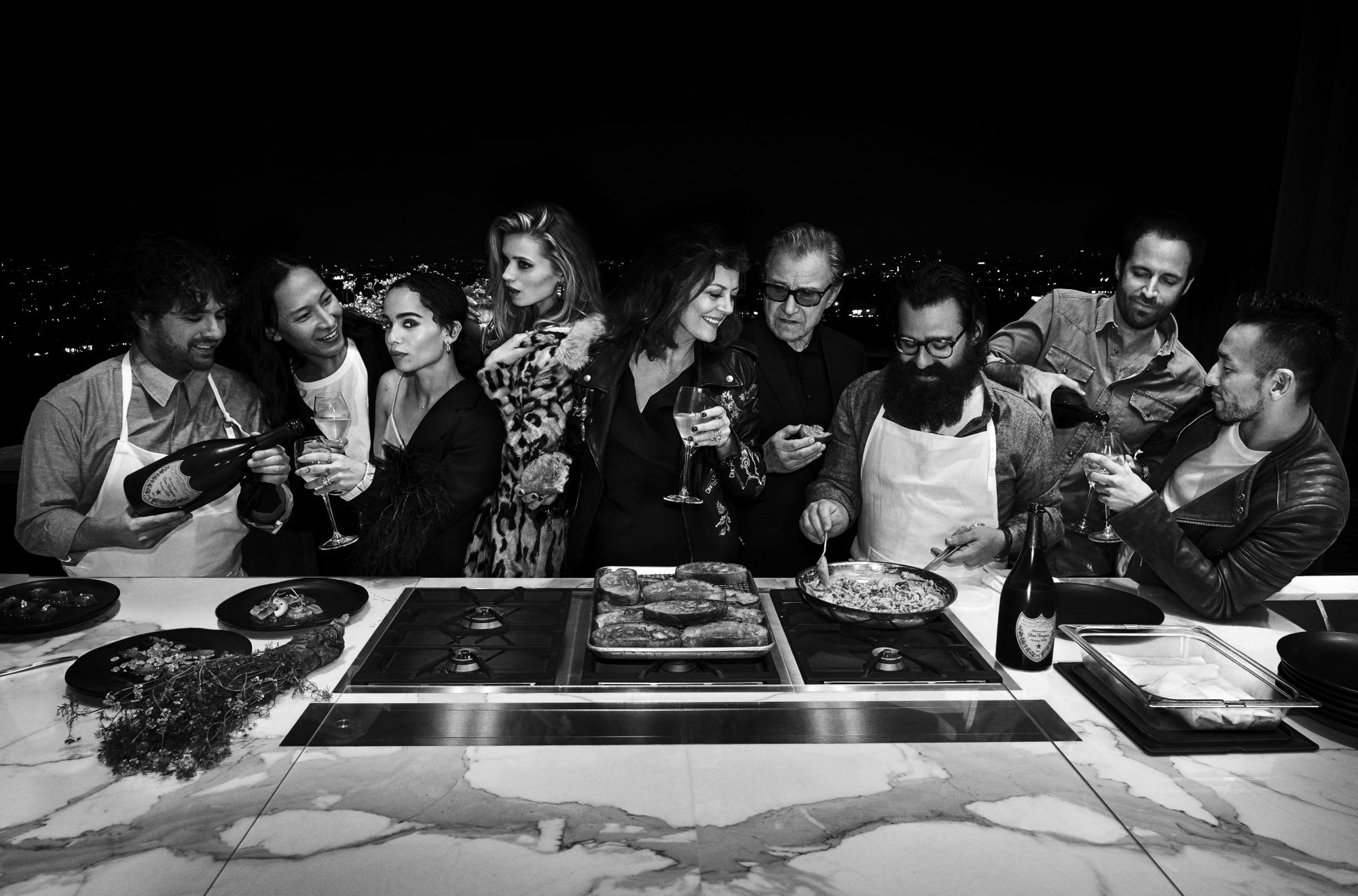 (Photo: Mathieu Bitton)
Kravitz, who has nurtured a photography hobby for decades, simply stood back, let them live in the moment, and captured photos of it. In the black-and-white photographs, guests mix and mingle as they sip Champagne, prepare food, and sit down for an intimate dinner. The photos, which channeled all the glamour and romance of Old Hollywood, were photographed for a Dom Pérignon advertising campaign that will be promoted in the United States, the United Kingdom, and Japan. The photos will also be on display in exhibitions throughout the world, from Berlin to New York.

According to LVMH, the goal was to bring people together: "In places like this, we bring together the blindingly famous and the proudly obscure. The shamelessly original and the quiet genius, the crazy smart, and the smart crazy. Behold, all of these live wires: high voltage souls, high wattage minds, eager to be connected, eager to meet, eager to collide and to inspire one another."

Kravitz, who is signed to Dom Pérignon through the end of next year, will also redesign the bottle for a limited-edition series.